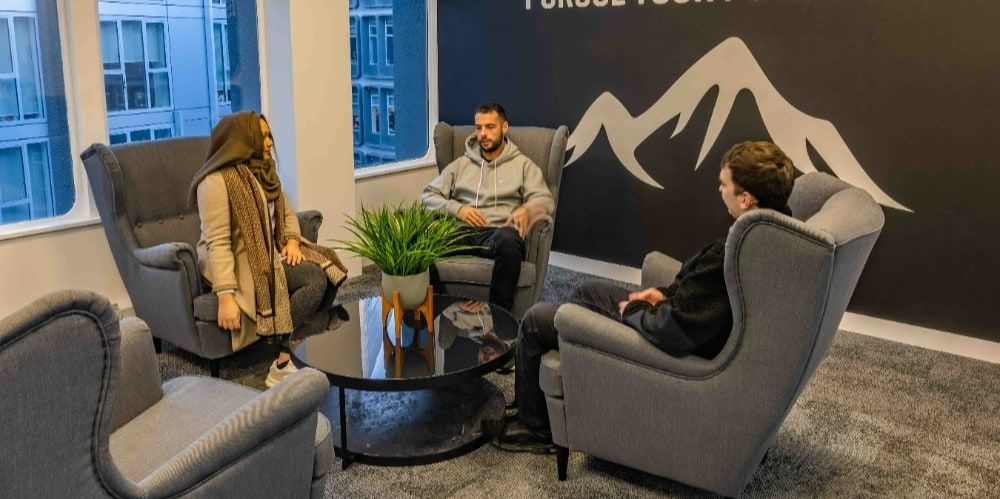 How We Power Potential Through Real Recognition and Rewards
A new year, a fresh start, a blank page - ready for you to fill it with new goals and opportunities! The perfect time to start powering your potential and look to a year of growth and success…
And here's the thing - whether you want to take your career to the next level, or you're thinking of following a new path, the benefits your employer offers have never been more important. At TTM Healthcare Solutions we understand what you want from us - and we work very hard to make sure we deliver.
After the COVID-19 pandemic, perhaps you took a long hard look at your working life and prioritised what you want from it. From a better work-life balance to an organisational culture that genuinely cares about its people - you want to make sure that work works for you and offers real and meaningful benefits that truly add value to your life.
Of course, this isn't new to us at TTM. As a leading healthcare talent management & healthcare solutions provider, we've built our business on people and we've always known that the human, world-class experiences we offer set us apart. Every member of our #TTMTribe knows it's not just about having a job, it's about being on a journey to realise their own potential, and it's enriched with staff benefits, real rewards and market-leading perks that say, 'we see you, and you matter.' It's about being part of an extraordinary company culture that's totally got your back, celebrates your uniqueness and does everything it can to see you grow and develop.
So, ask yourself - what are you looking for from your employer, and measure up how we deliver:
"I want to earn well and get good financial benefits."
TTM offers highly competitive base salaries as well as a market-leading commission structure. This is complemented by a joint contribution pension scheme - available to all members of our #TTMTribe who have been with us for more than six months. On top of your contribution, we make payments of 5% of your salary into the scheme.
"I'm looking for an employer that gives me the time off I need."
We offer up to 27 holiday days per year and additional leave for team members with 5+ and 10+ years' service. And go ahead and make those birthday plans: we give you the day off on your special day.
"I want my employer to care about my physical and mental wellbeing."
Wellness and wellbeing are a huge part of our culture. We offer access to our Employee Assistance Programme from your first day with us. In addition, every team leader has regular MyNow sessions with their team members, to check-in on their physical, psychological and emotional well-being.
You'll enjoy the benefit of our active Wellness Committee, which focuses on all things mind, body and nutrition and offers everything from yoga, meditation and mindfulness sessions to diversity events.
"I want to have fun at work."
TTM people look forward to coming to work because we make it fun, and every day is different. Our continually active Sports and Social Club hosts regular events - from BBQs to Tapas Thursdays and rugby trips. We always kick off the weekend by making Fridays fun, and we've enjoyed pizza days, office Olympics, an ice cream van, bingo and fun quizzes. Plus, we finish early every Friday! 'Celebrate Success' is one of our Family Principles and we are known for our epic Summer and Christmas parties.
​
"I want to be rewarded when I excel"
Achieving exceptional targets? You'll be rewarded by our high-performance clubs - the 150K and 250K Clubs. We give quarterly incentives to ALL team members, not just our sales staff, and great work is ALWAYS recognised with bonus time-off or a special gift.
"I want the company to be invested in my Learning and Development."
'Powering Potential' is the golden thread that runs through everything we do at TTM. Everyone has the potential to achieve - and we're here to help you unlock it and support you as you go. As part of our team, you'll have your own Personalised Learning Plan with clear progression goals. You can take advantage of our world-class training courses.
"I'm looking for a proper work/life balance."
We offer hybrid working and support work flexibility to help you cope with life's many commitments. Career breaks can be offered, while as a progressive company we have introduced paternity and maternity leave payment. We also run a Return-to-Work Programme to help new parents adjust back into work.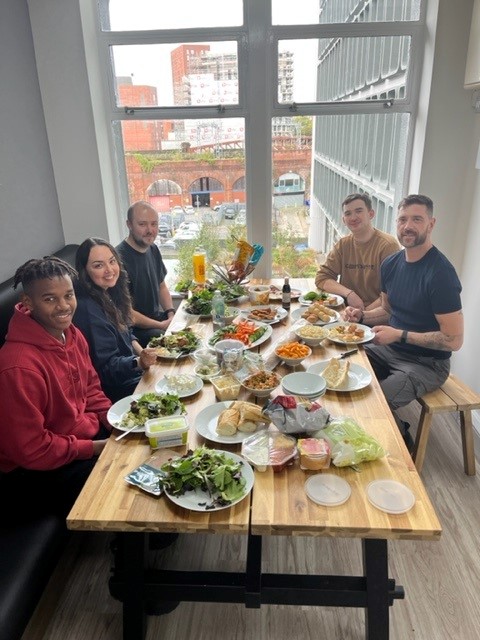 ​
"I want to be part of a healthy, supportive culture."
Our culture is defined by our Family Principles, and we truly live these values in all that we do, every day. Our Principle of 'Trust, Respect, Openness and Honesty' means we work with mutual respect, where information is shared and everyone's contributions and ideas count. You'll find everyone will go out of their way to help you, so that you can grow and progress.
At TTM we have no conventional hierarchy, no politics, and everyone is empowered to achieve their goals. Most of all - you'll feel valued and appreciated in all you do.
"I want to work with a company that has a bigger purpose."
One of our Family Principle is 'Make the World Better,' and all our people are committed to doing the right thing. We engage in many initiatives within our community and abroad and support a range of fundraising and charitable causes. All team members receive up to six paid volunteering days per year so they can contribute to a charity of their choice. We also make sure that every decision we make benefits not just the business and its people, but the common good, and in 2022 we were awarded the Social Value Quality Mark – Level 1 in recognition of our continued efforts to make a positive impact.