Time for a Career Move in Endoscopy and Nursing?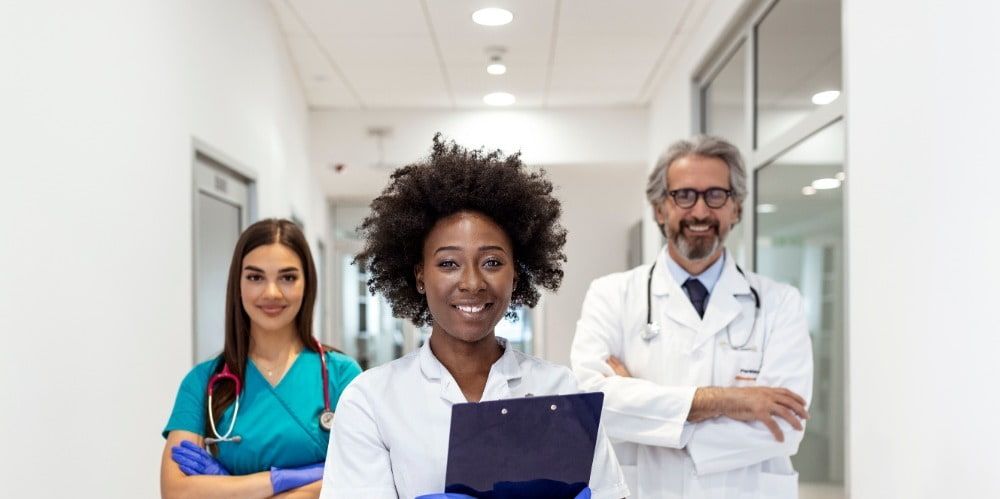 Rewarding, flexible positions are out there for those who know

where to look

,

writes Sarah Sheasby.
​
Perhaps you're looking for a better work-life balance; perhaps you'd like a job with greater variety and chance to use your skills; or maybe you're looking for the dream career move, with rewards to match. Whatever your motivation, don't be put off by the headlines…while it's certainly been a tough couple of years for the industry, there have never been more opportunities to secure a rewarding career in nursing.
And with winter fast approaching, you can expect vacancies to rise further, as the industry scrambles to prepare for a plethora of factors. It's not just Covid this year: many are predicting a resurgence in flu and other respiratory bugs, while the cost-of-living crisis could likely exacerbate health conditions - particularly among the elderly. Conscientious organisations including the NHS are planning well ahead when it comes to attracting talent.
All of this means the need for extra resource is very real. For the right people who are driven to make a difference, then, there are plenty of options. It also means you can afford to be choosey and weigh up the best move for you, with support from a talent management specialist like TTM Healthcare Solutions. TTM offer a host of highly attractive candidate benefits.
"Nurses are the everyday heroes of society, making a massive difference to people's lives up and down the country," says Paul McCormack, Sales Manager. "At TTM, we believe this commitment and care should be reciprocated with excellent pay and working conditions. If our Nurses, Healthcare Assistants and Consultants feel supported, rewarded and acknowledged, we know they are more likely to do a brilliant job for clients."
TTM Healthcare Solutions is one of the UK's leading talent managers, placing over 3,000 temporary staff per week and 300 permanent staff per month across roles in the UK and Ireland. Specialising solely in the healthcare industry, they have decades of experience in tuning into the needs of healthcare professionals. They make it their mission to improve people's lives.

"We genuinely care about our candidates," explains Paul. "We take time to get to know them and truly understand their needs and career aspirations. We speak to people every day who are looking for greater flexibility, work-life balance and commitment to their wellbeing. And with an increasing focus on living costs this winter, we know the importance of good financial compensation."
Take flexible working, for example. TTM offers you the chance to choose your location and working pattern to suit your life and family commitments. Or your career goals – the preferences you give will influence every opportunity you receive. Because TTM work in close partnership with large organisations, many of the vacancies they receive are exclusive, giving you a greater choice and higher rates of pay.
"Now is a great time to pursue a career in Nursing and Endoscopy," concludes Paul. "Every day we receive details of exciting permanent, contract and temp positions. The sooner candidates get in touch, the sooner we can discuss the perfect move for them."
TTM Healthcare Solutions is currently advertising positions for General Nurses, Critical Care and Theatre Nurses, Paediatric and Neonatal Nurses, Midwives, Oncology and Haematology Nurses, Endoscopists and Healthcare Assistants.