Working as a Radiographer in the UK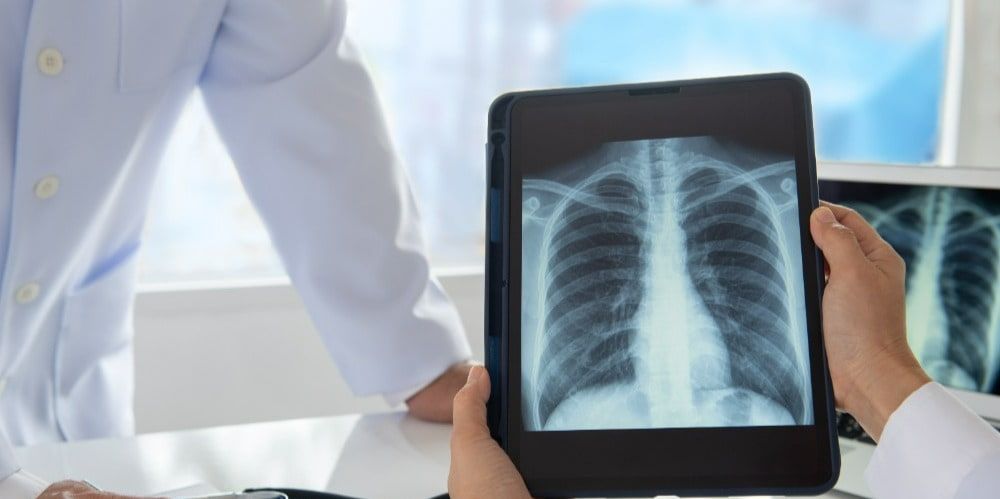 Here's the bigger picture…
The 8th of November each year is World Radiography Day - celebrating the discovery of x-radiation by Wilhelm Roentgen in 1895. In the world of Radiography, much has happened since then, and today this fascinating and fast-moving area of healthcare offers varied and highly rewarding career opportunities. We're pleased to tell you that, as always, TTM Healthcare Solutions is at the forefront, offering you a wealth of permanent Radiographer jobs throughout the UK…
As leading specialists in Healthcare Solutions and solely dedicated to the healthcare sector, we have built up long-standing, trusted relationships with our partners. As a result, our Allied Health Professional division led by Roisin Sheehan, offers Radiographer roles in NHS and public hospitals, clinics and facilities throughout the UK and recruits across a variety of medical settings. We have jobs for all levels of Radiographers - whether you have recently graduated, are newly qualified or have years of experience.
What is the role of a Radiographer in the UK?
Are you at the stage of considering a career in Radiography and need to know more? We can help…
A Radiographer is a medical professional who operates and uses technical machinery to provide images that are used by doctors for medical diagnoses. These machines include x-ray machines, CT scanners, ultra-sound and MRIs - as well as more advanced technologies such as digital fluoroscopy. Radiographers are experts at using these machines, operating them safely and effectively in the clinical environment - they know how to position the equipment to get high-quality pictures and how to interpret doctor's orders for the tests.
Radiographers in the UK work in different areas within a hospital. As a Diagnostic Radiographer you may work in accident and emergency departments. You might assist surgeons with complex procedures or collaborate with other medical staff on specific cases and problems.
Therapeutic Radiographers are those who assist with patients who are undergoing radiation treatment for cancer.
Why should I choose TTM?
"We listen to you and handle your worries and queries. We walk in your shoes. We're truly invested in your career journey - and you'll feel it."
Roisin Sheehan, AHP Team Leader
Because we know how to 'Power Your Potential', and we've been doing it for candidates like you for two decades - personally, professionally and with a real love for helping you get exactly the job you're looking for.
How do we 'Power Your Potential?' Well, firstly you'll be allocated your own personal, dedicated consultant who will give you 24/7 on-call support.
Your consultant will take time to get to know you and what you want from a job and your career. It's not about screening and checking - it's about having real, open and honest conversations with you. We listen to and handle your worries and queries; we walk in your shoes. We are truly invested in your career journey - and you'll feel it.
We also want to make it as easy as possible for you to work with us - so we'll do everything from tailoring you CV to liaising directly with clients on your behalf. We'll manage the interview process for you, take care of offer letters you receive and assist with any necessary documentation. If you are coming to the UK from overseas, we will give you full support with your compliance, registration, VISA and paperwork.
What Radiographer jobs can TTM offer me?
At TTM, we offer jobs in all Radiography modalities including MRI, CT, PET CT/ Nuclear Medicine, Cath Lab, Interventional, PACS, General, Ultrasound/Sonography and Mammography.
What qualifications and registrations do I need to work as a Radiographer in the UK?
To apply for a Radiographer job in the UK you need to have completed an undergraduate degree in Radiology or a relevant subject. To qualify for such a degree, you need 3 A-Levels with one science or 4 to 5 GCSEs, including math and science. Alternatively, if you're a health professional moving into Radiography, you can complete a postgraduate course in the field.
There is also an apprenticeship route available. This is a 3-year Therapeutic and Diagnostic degree apprenticeship which combines learning on the job and at college. This option requires you to have at least 4 GCSEs at grades 9 to 4 and A-Levels.
To work as a Radiographer in the UK you must be registered with the Health and Care Professions Council (HCPC). You can find out more here.
What specific skills make a good Radiographer?
You'll need to have…
• Good communication skills and be comfortable to work with people of all ages and cultures;
• Excellent skills of observation;
• A high degree of emotional intelligence, so you can empathise with people in potentially challenging situations. Radiographers normally have a strong urge to help people;
• The ability to react with speed, think on your feet and work under pressure.
• Flexibility so you can adapt to different environments.
• An interest in staying up to date with modern technologies and be confident when using them.
Can I specialise as a Radiographer in the UK?
Many Radiographers in the UK choose to specialise in a specific medical area, which can help you build your career, grow your professional reputation and your salary. Some areas of specialisation include diagnostic radiography, mammography, MRI scanning and nuclear medicine.
What hours would I work?
You would work a full-time job comprising around 37 hours a week. Your work schedule would depend on whether you are a Diagnostic or Therapeutic Radiographer. For example, appointments with Therapeutic Radiologists are within the 8 am to 6 pm working day, so no night shifts. Alternatively, as Diagnostic Radiographers work in emergency rooms and trauma centres, shift work applies.
What can I earn as a Radiographer in the UK?
In the UK, radiographers can work within the NHS or the private sector. Working for the NHS, your pay structure will depend on your skills and the facility at which you are working. Private health facilities salaries will vary.
As an entry-level Radiographer, you might expect to earn an average of £25,654 per year. With some years of experience, you can up to £45,838 per year. Specialised training will boost your salary and benefits, for example, if you are trained to work with specialised imaging machines such as MRIs.
I'm from overseas but thinking of moving to the UK to work as a Radiographer. How can TTM help?
Keen to get a new job AND a new lifestyle? We're here for you, giving you the opportunity to move to the UK to work. In addition to helping you find the Radiographer job that's perfect for you, you can also be offered a Relocation Package which means you receive assistance with the direct costs, accommodation expenses and the kind of pastoral support that really makes a difference when you're starting out in a new country.
Here's an example of what a Relocation Package might look like:
• The cost of a one-way flight to the UK;
• The cost of your Tier 2 Health and Care Visa Application;
• Certificate of Sponsorship (COS);
• Transport from the UK arrival airport to accommodation;
• A contribution to your first month's accommodation in the UK.
How can I stay ahead as a Radiographer in the UK?
Continuous developments in the field, and major breakthroughs, means that Radiography is a fascinating, challenging and ever-evolving area of healthcare. That's why it's really important to keep up to date and to ensure you keep growing your Continuous Professional Development (CPD) portfolio. For more information visit The Society of Radiographers (SoR).
​
Like to know more about the Radiographer jobs we have available in the UK and how you can benefit - get in touch with Roisin Sheehan.