We are So Proud That TTM Healthcare Solutions are 20 years in business
A visionary leader, a phone book, a telephone and a mission to Enhance the Quality of People's Lives: this is how the TTM Healthcare Solutions story began back in 2002. Twenty years on, we celebrate our position as leading specialists in Healthcare Solutions. For two decades, we've been helping to Power Potential for our talent, our partners and our #TTMTribe. Today, we are proud of our success on a global level and inspired by the impact our unique solutions have on our partners, daily.
​Watch our 20-year story unfold in the video below -
​
​TTMs Key milestones
Over the last 2 decades, our business has evolved significantly as we powered the potential of our Employees, Talent and Partners.
Take a look at a few of our key milestones in the following video:
View our 20 year timeline.
Initiatives to Mark Our 20th Year in Business
After two years of the pandemic, remote working and waving at each other through screens, our team was back together for a true showstopper of a Summer Party – celebrating our 20th year. Marking achievements and saying thank you for all the hard work is a big deal at TTM. It's a much-treasured Family Principle, and the reason why our TTM Summer Partyhas become a legendary highlight in our social calendar.
With this our first in-person party in three years, we were determined to make the celebration of 20 years an epic one: a chance for all of us to reconnect, reward each other and remind ourselves of how far we have come over the last 2 decades.
Find out more about our summer partyon our blogand in the video below.
​
Planting a Greener Future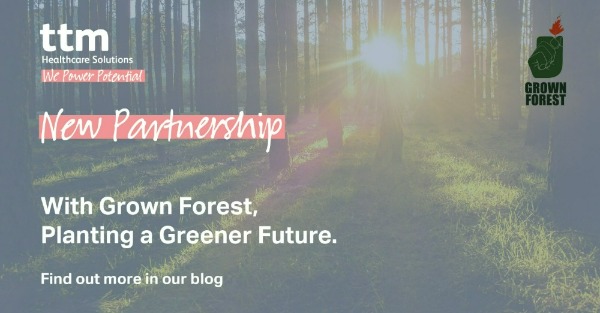 TTM have taken out an annual membership with Grown Forest on behalf of our talent and partners and as a thank you for their significant impact on our ongoing success. From supporting a natural woodland nature reserve to planting trees for every new TTM team member - our new collaboration puts into action TTMs drive to make a positive impact in the world.
To mark our 20th year we are also working with Grown Forest to plant a Redwood tree in the name of TTM, and we love that this will stand as a growing symbol of our commitment to #maketheworldbetter. It will celebrate how far we've come, but more importantly, it will be a tangible reminder of the responsibility we have to our environment and its preservation.
​Find out more about our exciting partnership with Grown Forest in our blog.
ROTA & MMA Join the TTM Family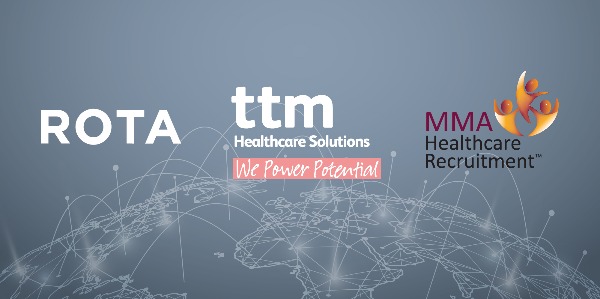 TTM have evolved significantly over the course of the last few years. The recent acquisition of ROTA, a workforce management platform that connects workers with shifts and a majority stake in MMA Healthcare Resourcing, an international workforce solutions provider, will allow TTM to leverage technology and international scale to service its clients and accelerate growth into the future.
​Speaking on the acquisitions, Paula McDonnell, Managing Director of TTM Healthcare Solutions said, "With these acquisitions, we are able to offer a menu of services from talent and workforce management, international workforce solutions, healthcare process outsourcing and now workforce management technology. Our vision is to scale the business through internationalisation and technology and these acquisitions are the first step on delivering against that vision."
Find out more in our blog.
Recognising Excellence
At a glittering industry event in September, our UK team won two Recruiter Awards for Best Client Service and Most Effective Compliance Operation. We are delighted that our teams consistent hard work and their dedication to providing a best-in-class service to our Partners and Talent have been recognised. Winning these awards is testament to our dedication to quality, and our commitment to delivering uncompromising levels of service to our partners and talent.
Find out more about our Recruiter Award Wins here.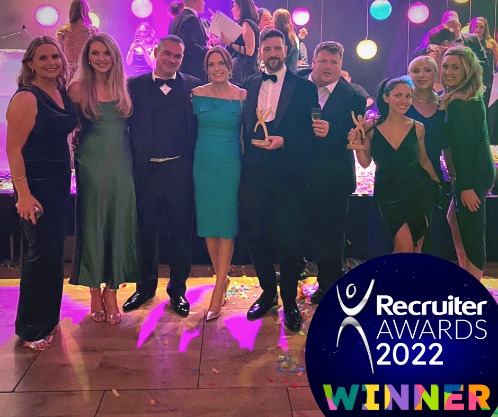 ​
Get in touch
If you are a healthcare organisation looking to partner with TTM then get in touch here.
If you are a healthcare professional looking for a leading temp, perm or contract job then search here.
If you are interested in a rewarding career in recruitment or sales join our #TTMTribe here.