Our Sustainable Future With Grown Forest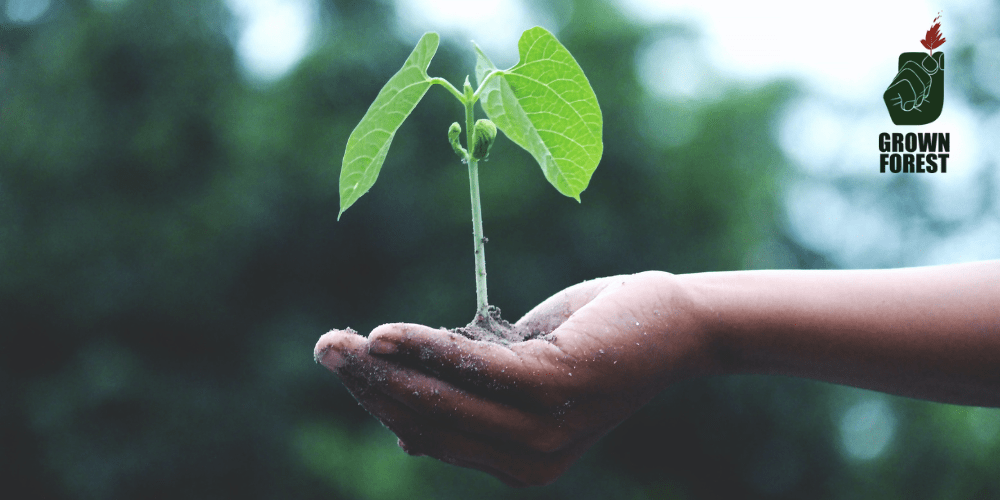 ​As we at TTM Healthcare Solutions turn 20 this year , we look back on two successful decades of powering potential for our talent and partners. But we don't stand still. We continuously look ahead to new plans and goals and, in doing so, we are increasingly guided by our Family Principle 'Make the World Better,' and the importance of positive impact. That's why we couldn't be more thrilled to share this update on our brand-new partnership with Ireland's progressive pioneers in environmental preservation - Grown Forest.
From supporting a natural woodland nature reserve to planting trees for every new TTM team member - our new collaboration puts into action TTMs drive to make a positive impact in the world. It's about actively working together for a greener, more sustainable environment - while empowering our partners and candidates to share this important journey with us.
So, What's It all About?
We know that the world is being rapidly deforested - increasing global warming, greenhouse gas emissions and soil erosion, and causing floods, and wildlife extinction. To fight this, the world needs more trees - to help counter pollution, improve air quality and preserve natural habitats for animals and birds.
Grown Forest is a challenger company fighting to make a positive difference. It started 10 years ago when the founders of the Grown clothing company decided to offset the environmental impact of their clothing range by planting a tree for every garment made. In this way, they started to disrupt the way industry impacts on our climate and the environment.
To enhance biodiversity, protect damaged ecosystems and support emissions capture, Grown Forest selects and plants naturalised and native Trees and shrubs. The company owns land and reforests the land using different techniques - including sowing grass land and meadows and replenishing and revitalising hedgerows. The company also takes back destroyed land and spends years restoring the soil for future long-term planting. Oaks, horse chestnuts, hazel, yew and redwoods are planted - and these trees are 'fed' by planting whitethorns and blackthorns around them. Using this self-supporting system captures carbon at a rate of knots and safely stores it in the soil to feed the trees.
Grown Forest also maintains a natural woodland Native Reserve, which is a 10-year project and is full of established specimen trees, fauna, and biodiversity. As Grown Forest Co-Founder, Neil McCabe, says:
"Over the next 20 years we will be further defining and protecting this ancient parcel of land as a nature reserve for the next generation to enjoy. Our work is already highly focused on making tweaks to the site that promote natural tree growth rather than planting."
TTM and Grown Forest
2022 is our 20th year in business, and TTM has taken out an annual membership with Grown Forest on behalf of our talent and partners and as a thank you for their significant impact on our ongoing success. This will provide financial support to help the company continue their essential work - to keep growing their reserve, planting a legacy for generations to come and literally fighting deforestation from the ground up.
The Mighty Power of Potential
To mark our 20th year we are also working with Grown Forest to plant a Redwood tree in the name of TTM, and we love that this will stand as a growing symbol of our commitment to #maketheworldbetter. It will celebrate how far we've come, but more importantly, it will be a tangible reminder of the responsibility we have to our environment and its preservation. Our mighty tree will also celebrate the power and potential we can realise when our #TTMTribe works as one.
Planting the Future
As part of our partnership with Grown Forest, we are also launching a special initiative for new members of our #TTMTribe. For each new employee that joins our team, we will plant a native tree in the Grown Forest reserve. Each person will receive a Certification of Tree Planting in their Welcome Box when they join TTM.
The Grown Forest land is legally protected, and each tree planted will outlive many generations to come. The trees will never be cut down for any reason except 'Acts of God'.
See below the first TTM employees receiving their Certification of Tree Planting -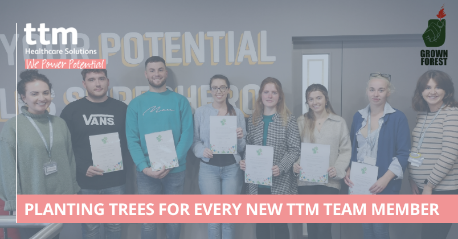 ​
Social Value in Action
So, what does all this mean to our team members, partners and clients?
Today, there is a growing demand from governments, policy makers and consumers that companies demonstrate Social Value. This means they need to create a positive impact not just for the economy - but for communities and societies too. Our collaboration with Grown Forest walks this talk - and reinforces the belief that businesses CAN succeed and prosper without damaging our environment and compromising life in the future. By partnering with us, you are demonstrating support for this principle.
Of course this is nothing new for TTM, as #Makingtheworldbetter has always been in our DNA. It's not a 'bolt on' to our business, it IS THE WAY we do business. We have and always will make decisions not just on personal needs - but for the greater, common good, and it's an expectation of all TTM colleagues. We have a formal strategy in place for delivering measurable Social Value and we are proud to be the first company in the healthcare sector to achieve Level 1 Accreditation as a business practising Social Value.
Grown Forest is part of the Green Plan, a global community with more than 160 000 members that have worked together to prevent and reduce thousands of tonnes of emissions - to improve our health and clean our air.
Read more about Grown Forest's story.
Find out more about TTM and Social Value by reading our blog.