How TTM Healthcare Solutions Helps Candidates?
We get to know you well
We take time to really get to know what you want from your work, understand your skill set, and appreciate what you're looking for. In-depth screening and proper, real conversations are the most important part of our job, and we don't put forward any recommendations until we fully understand your needs. We also know that the world of work is changing and people are looking to work the hours that suit them best, with flexibility, and optimum earning potential. Everything we do reflects this understanding. We are also NEVER about filling shifts or a job: we take a consultative approach and work hard to match the right client with the best candidate, and our success rate is 90%.
We care and put you first
We are invested in your journey as a candidate, listen to your needs and problems, and will act to iron out any issues when we need to. We walk in your shoes and don't send candidates to any place of work unless we have visited and experienced it ourselves.
We'll handle everything
We make the process as easy and smooth as possible for you – helping you tailor your CV to ensure it clearly addresses the needs of our customer. We will liaise directly with clients on your behalf, regarding any queries or requests, and will manage the whole interview process for you. We will also take care of offer letters you receive, as well as any required documentation. For example, if you are an overseas candidate, we will provide full support with your compliance, registration, VISA and paperwork. We take the burden away – so you can just focus on your day-to-day life and look forward to your new work opportunities.
We give you consistency and variety
We ease the uncertainty that can sometimes come with temporary work. For individual customers, we can create pre-screened panels of candidates who are available for when they are needed. This means you get to work in the same, familiar environments and can build up relationships with our customers. But, we also give you the ideal way to sample different working environments. In areas such as nursing or Social Care for example, we don't pigeon-hole you into one setting, which is perfect for graduates who want to get as much experience as possible.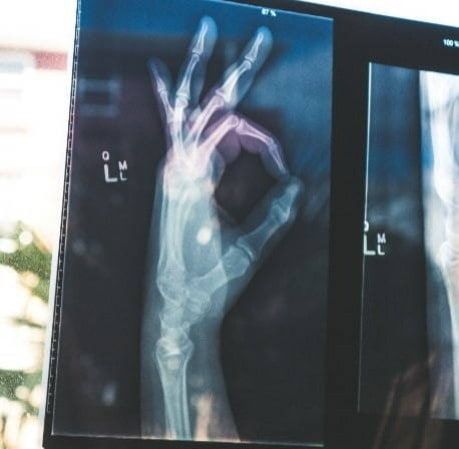 Specialists Where It Counts
Whatever the healthcare need and whoever the professional. Wherever we can impact lives, and in any and every medical environment – you'll find TTM Healthcare Solutions at work. We are proud to represent the largest range of healthcare professionals across the UK, and offer job opportunities in a full spectrum of specialist areas. Here are just some of the main sectors in which jobs are available – with an outline of the types of roles offered together with the benefits they bring.
For full details of all current opportunities, please visit our Job Search page.
To stay safe in your job search we recommend that you visit SAFERjobs, a non-profit, joint industry and law enforcement organisation working to combat job scams. Visit the SAFERjobs website for information on common scams and to get free, expert advice for a safer job search.
Find out more
​My consultant was with me every step of the way. I felt like I mattered - I wasn't just a number. I was supported to rework my CV, prepare for interview and complete the compliance. Nothing was any trouble.
With me every step of the way!
​My experience with TTM was highly professional. They get back to you when they say they will get back to you. Everything was done to perfection. TTM are super nice to deal with and I appreciated their honesty too.
​As a non UK-Citizen, I had no idea how to build my career in the UK. TTM took care of me all the way, with interviews, GMC registration and Visa application. I was treated like family. Thank you TTM.
I was treated like family.