Join a team that cares as much as you do.
We believe you've chosen a career in healthcare because you're energized to make a positive difference to people's lives. At TTM, we feel the same. This promise starts with our personal investment in every step of your career. It extends to the exceptional package of training, rewards and support you can enjoy.
We have a reputation for being totally people focused. It's why we have one of the best long-service records among thousands of talented healthcare professionals just like you.
A brilliant career starts here.
Register with us
​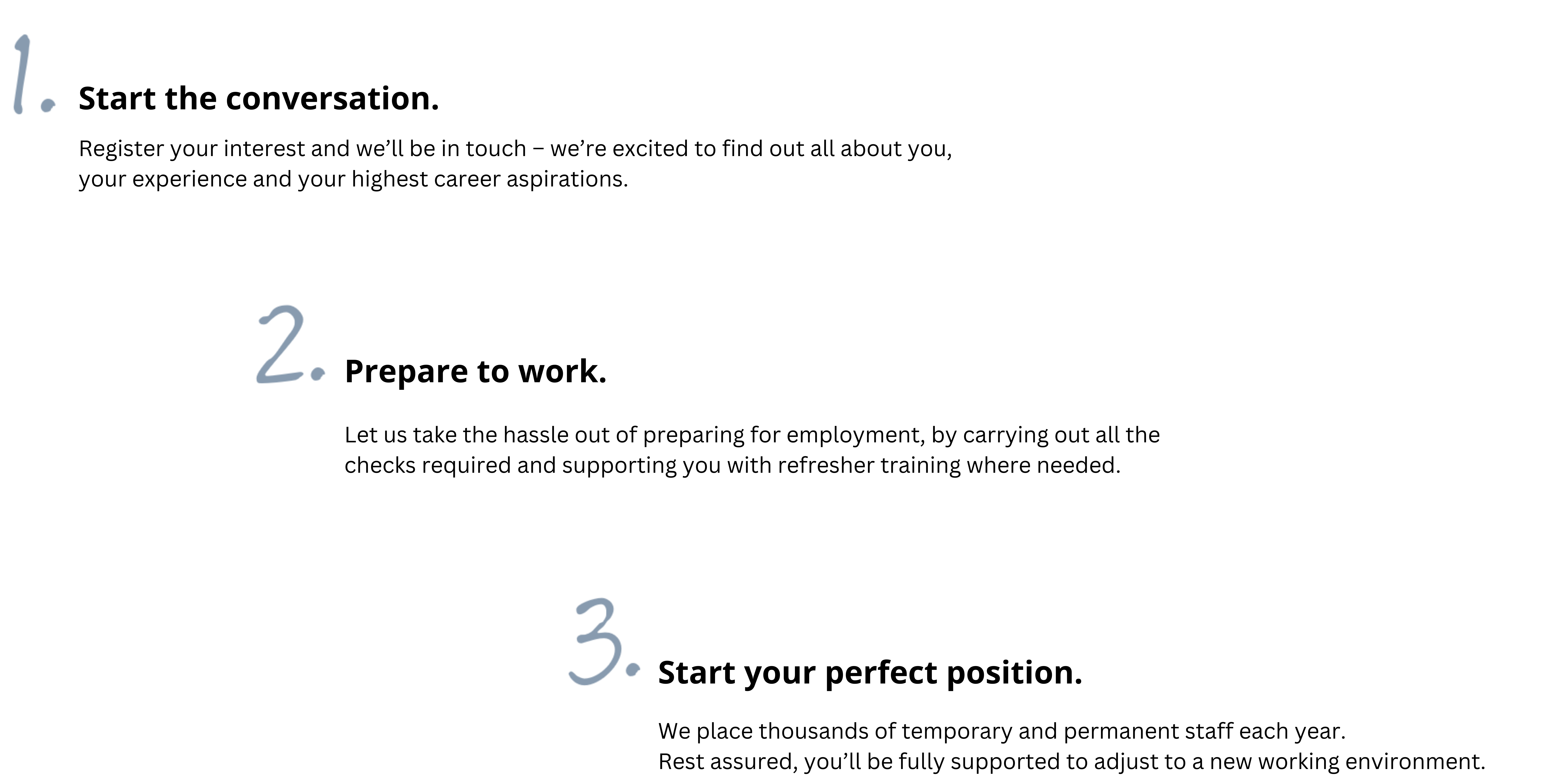 ​
​
​​My consultant was with me every step of the way. I felt like I mattered - I wasn't just a number. I was supported to rework my CV, prepare for interview and complete the compliance. Nothing was any trouble.

With me every step of the way!

​​My experience with TTM has been very positive. Claudia is very helpful, always responds quickly at any time of the day or evening. She always does her best for the employees

​​I have always been hesitant to do agency work but working for TTM has been wonderfully hassle-free. From my initial registration to booking shifts, the Endoscopy team have been massively supportive and helpful. It is reassuring to know that they are always just a text message away. It has been a pleasure to work for TTM and I look forward to being with them for more years.

​It has been an absolute pleasure working with TTM . I have to specially thank the Endoscopy team, who respond promptly 24/7 for any enquiries and made my initial registration with TTM so smooth. Their approach is professional and timely, offering good choice of dates and places of work. Glad to be working with an efficient team!

My journey to the UK wouldn't have materialised if it wasn't for the timely, professional and top notch expertise of TTM's International team. I would like to take this opportunity to extend a warm and sincere felicitations to the team, for all that they have done for me.

International Nurse

Manchester

​"Why just have a job when you can have an experience? Why settle for a career when there's an exciting journey ahead?Bringing cutting edge, creative practices, our goal is to make a positive impact on everyone who works with us. We're here to share world-class employee experiences – so every day we create, innovate and collaborate. And if it's not fun, we're not doing it right!"

Why Work For TTM Healthcare

Paula McDonnell