UK Agency Nursing with TTM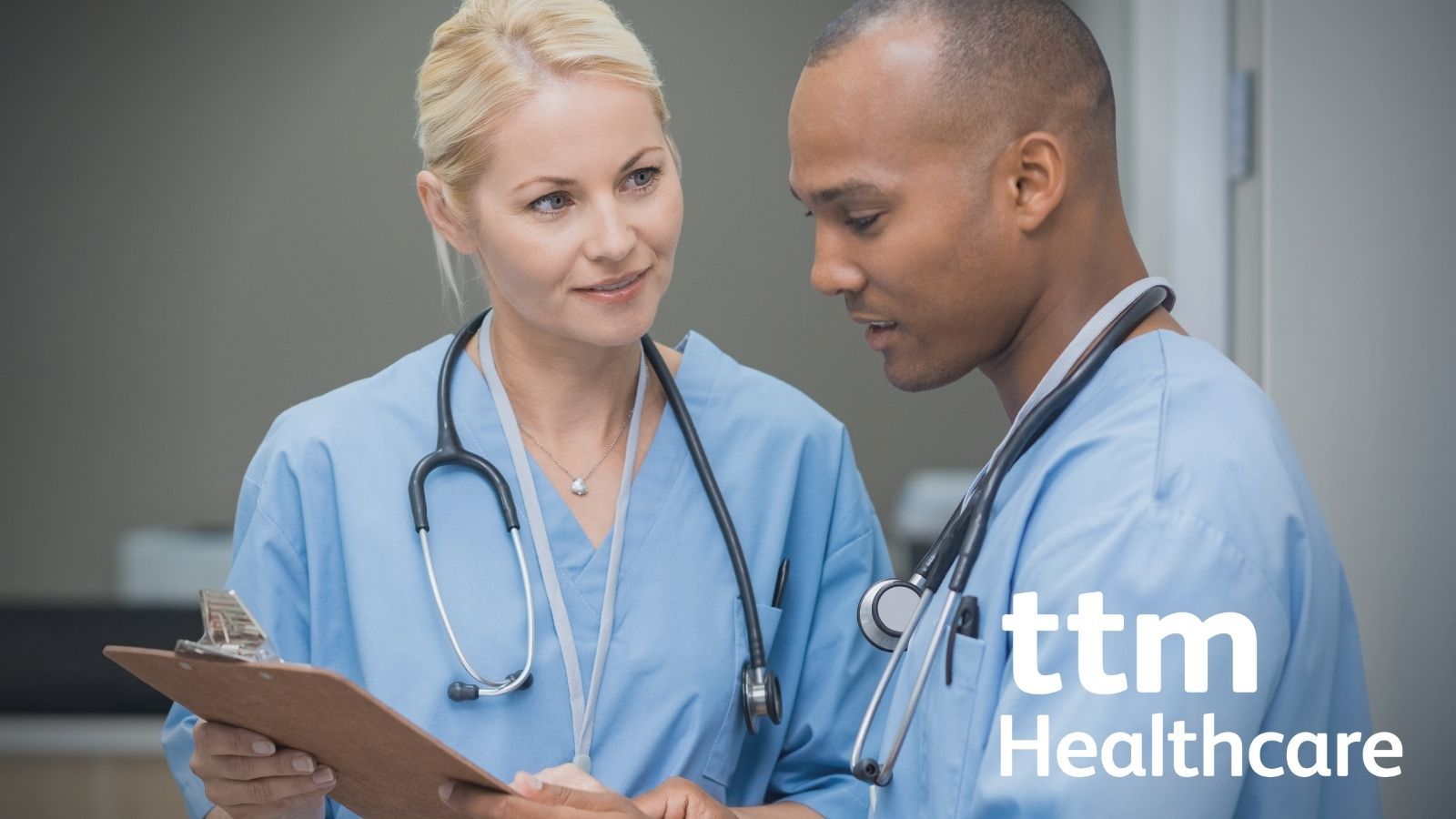 At TTM Healthcare we are committed to offering Locum and Agency Nurses flexibility, variety and learning opportunities. Whether you're looking for new staff Nursing jobs, are returning from overseas to work as a Nurse in the UK, or simply want to be a part of the best Nursing recruitment agency with jobs nationwide – talk to us at TTM Healthcare. Your go-to recruitment company for temporary and locum Nursing jobs in the public, private and voluntary sectors.
What TTM Healthcare offers Agency Nurses
TTM Healthcare offers every Agency Nurse a dedicated consultant to support them throughout the registration and booking process. Our aim is to make Agency Nursing as seamless and comfortable as possible, so you can get on with the incredible important parts of being a Nurse.
On top of this, TTM Healthcare promises competitive rates. We also offer block bookings and flexible, adhoc shifts to suit your availability and schedule. On top of this, our payroll is processed and paid weekly to Agency Nurses, with competitive rates across all sectors and specialities.
What Nursing Jobs Are Available?
We have been recruiting temporary and locum Nurses since 2002. We place temporary Nurses throughout the UK to NHS, private services and voluntary services. The types of roles can include: Registered Nurses (all specialities), Theatre Nurses, Endoscopy Nurses, Patient Administrators, Healthcare Assistants, Clinical Assistants, Consultant Doctors, Radiographers, Endoscopists and Nurse Endoscopists.
Where are TTM Agency Nursing Opportunities Available?
We have Agency Nursing roles available nationwide, including in London, Bath, Birmingham, Blackpool, Bournemouth, Braintree, Bristol, Cornwall, Coventry, Devon, Dorset, Dudley, Ealing, Ipswich, Manchester, Newcastle, Peterborough, Preston, Romford, Surrey and Wales.
How Do I Apply to be an Agency Nurse?
We'll help you every step of the way…
Step 1 - Register with us at the form below and send us your CV.
Step 2 - We will arrange a screening call with you and if you are suitable for the roles we have available we will send you a full Application Pack.
Step 3 - If any of your mandatory training is outstanding, TTM Healthcare can arrange for you to complete it with us. If you are a Nurse returning from overseas, we can also help you obtain your International Clearance.
Step 4 - Once all documentation is in order and reference checks have been made, you're good to go!
​Register your Interest in Becoming an Agency Nurse with TTM
​