Nurses - Opening Opportunities, Smoothing the Way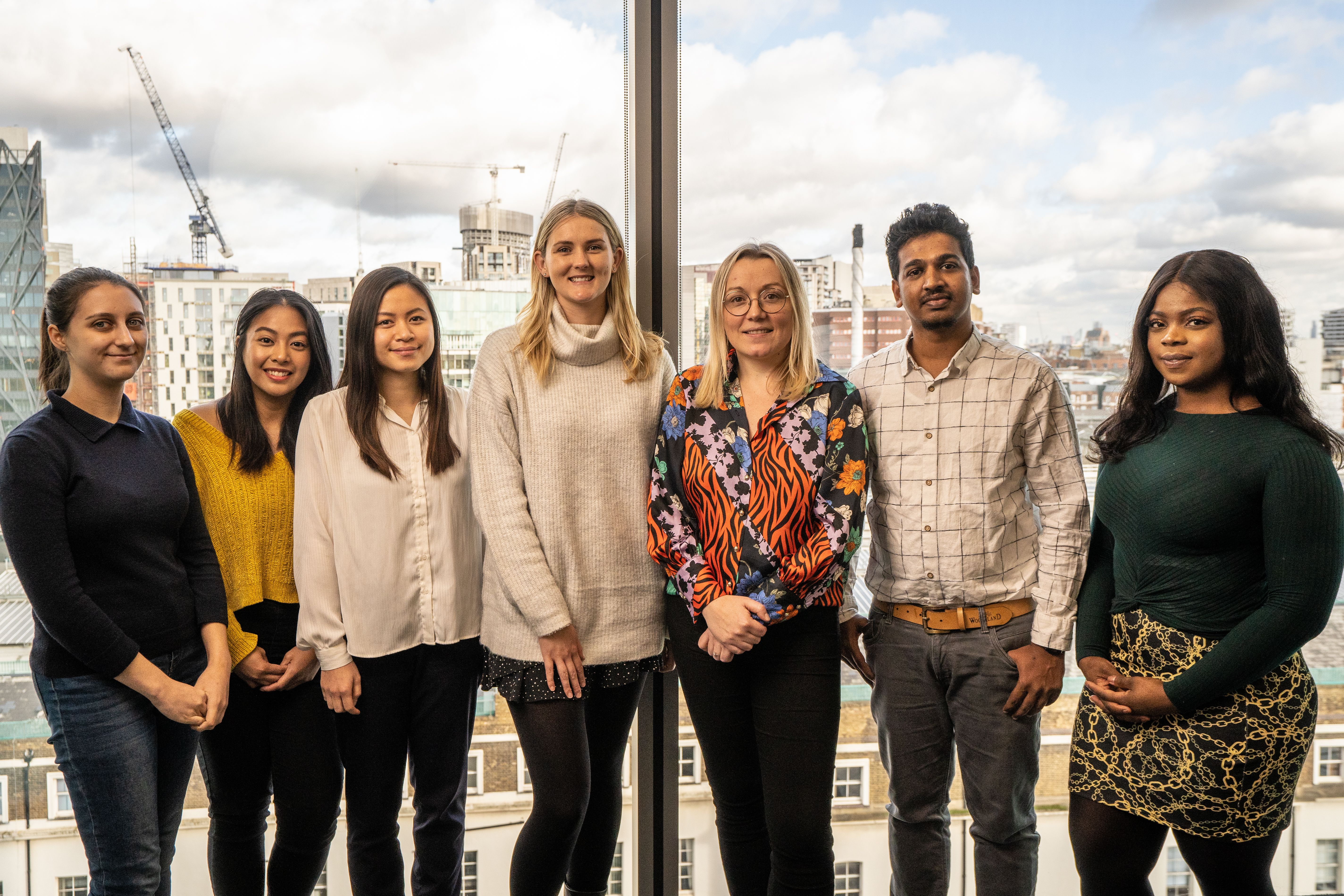 Want to nurse in the UK? We're just the ticket.
You've reached a place in your nursing career where you're ready to take it to the next level? A move to the UK, to work at a private hospital, or within the NHS, could be exactly what you're looking for, but you're worried about the process, getting registered and the paperwork that's involved. We're pleased to say we're here to put your mind at rest. Caring for those who care is part of our DNA at TTM Healthcare, which is why we do everything possible to help you find the overseas position that's right for you AND facilitate a smooth move over to your new life. You're free to focus on the excitement of a big new opportunity, while we take care of the details.
Since 2012, we've helped over 15,000 healthcare professionals relocate to the UK and Northern Ireland – hundreds of them, nurses. They find making the move opens the door to a world of great benefits: they can bank on healthy pay and attractive benefits packages, while growing their skills set and advancing their career. If you choose a position with the NHS, you can look towards paid training, and some of the best paid holidays of any career in the UK. Or if you opt to go into the private sector you will be rewarded with a very competitive salaries and extensive benefits package. Working in the UK also opens up so many easy travel opportunities.
So how does it all become possible? We caught up with the dynamic Team Lead of our Private Hospital Division, Clara Bowe, to give you the low-down…
Q.What part do you play in recruiting nurses from abroad?
My role involves the recruitment of nurses into private hospitals in the UK – assisting nurses to make a move from (various countries all over the world including) Australia, New Zealand, USA, India, Europe and Ireland. We do also have a team that specialise in recruitment into the NHS Trusts across the UK
Q.What is the starting point for a nurse thinking of making the move to the UK?
We want all our nurses to know that it really starts with a conversation with us, and we take it from there – to make it as smooth and seamless for them as possible. We'll arrange an initial telephone call to go through the nurse's CV – to understand their skills, experience and the kind of role they might be interested in – for example, whether it is a general ward based role such as medical or surgical, or a more specialist role such as intensive care nursing, oncology/haematology, paediatrics or one of the other many specialties available to nurses in the UK.
Q.What else is important at this point?
We look at the level of support each nurse needs in terms of them being allowed to live and work in the UK. For any International nurse there are three things that need to be considered: number one being whether the nurse requires English language evidence such as IELTS or OET Exam results, number two the Nursing and Midwifery Council (NMC) registration process and number 3, whether the nurse requires a Visa.
In some cases, nurses may not require a Visa as they have a British passport or are in a position where they can apply for a British passport due to having a relative in the UK or they may be travelling on spousal Visa as their partners are moving to the UK for their job. We guide and support nurses through the NMC and Visa process and the clients we work with are able to offer the Tier 2 sponsorship Visa required to work as a nurse in the UK. Some hospitals with available positions might offer a full package – including VISA, relocation costs and registration. So it all depends on the individual and the position they are going for.
Q.What happens next?
After having the initial conversation with a nurse and ensuring they are happy to proceed I would forward their CV over to my client and arrange an interview for them. While we are waiting to schedule their interview, I liaise with them with regards to starting the necessary steps for NMC registration to ensure they get the ball rolling with that. I will also clear their way in terms of language testing: depending on where they are coming from, overseas nurses have to meet the English language standards set by the NMC. They need to complete either the International English Language Testing System (IELTS) or the Occupational English Test (OET) – and our TTM English division can help my candidates with this.
Q.How will you help once a candidate has been made an offer?
Once a candidate accepts an offer I liaise with the onboarding team at the hospital to ensure that the candidates full offer pack is sent out to them. To make it easier for a candidate nurse, I act as an intermediary between them and the onboarding team – or sometimes, (depending on the client) I can handle the full process. I will also work to ensure their NMC registration is on track and liaise with the Nursing Board in the UK to make sure they have everything they require. This saves a candidate a huge amount of time and effort and gives them peace of mind to know that things are being looked after.
Q.What happens once a candidate is registered?
Then we're pretty much good to go! I will then move on to arranging for the candidate's arrival in the UK – liaising with the hospital to ensure their Visa application has been processed, coordinate flights and arranging their necessary accommodation. I would also work with the onboarding team to ensure any Occupational Health appointments that are required are scheduled for when they arrive in the UK, as well as ensuring that their welcome packs and inductions are confirmed.
Q.What is the final stage of the process?
Once the nurse arrives in the UK they have their induction. After completing this, they work at the hospital as a pre-registered nurse while going through a training programme in order to pass the final exam which is the OSCE exam.
Q.The support you provide must make a huge difference?
It makes a world of difference! Many of our nurses have said when they initially look at the process they can find it quite daunting - but having someone to work with and guide them through the process takes the stress away and that they could not have managed the process without our help. We handle all the time-consuming, often-confusing stuff – so you don't have to.
Q.How long does the process take?
It depends on how proactive candidates are, but usually from 2 to 3 months from start to full registration and Visa.
Q.Do you help in other ways too?
Of course, we often joke that as well as recruitment consultants we wear many hats! It could be liaising with landlords about accommodation queries or looking into schools or childcare requirements – or just simply talking to candidates to understand their concerns and needs. We want to ensure that they feel fully supported at all times.
​If you're an overseas nurse thinking of spreading your wings to work in the UK – get in touch with us today and let's have the conversation. View our latest international Nursing roles here
With us on your side, it's a whole lot easier than you think.​
Find your potential - search our latest Nurse jobs