TTM Receives Platinum Compliance Award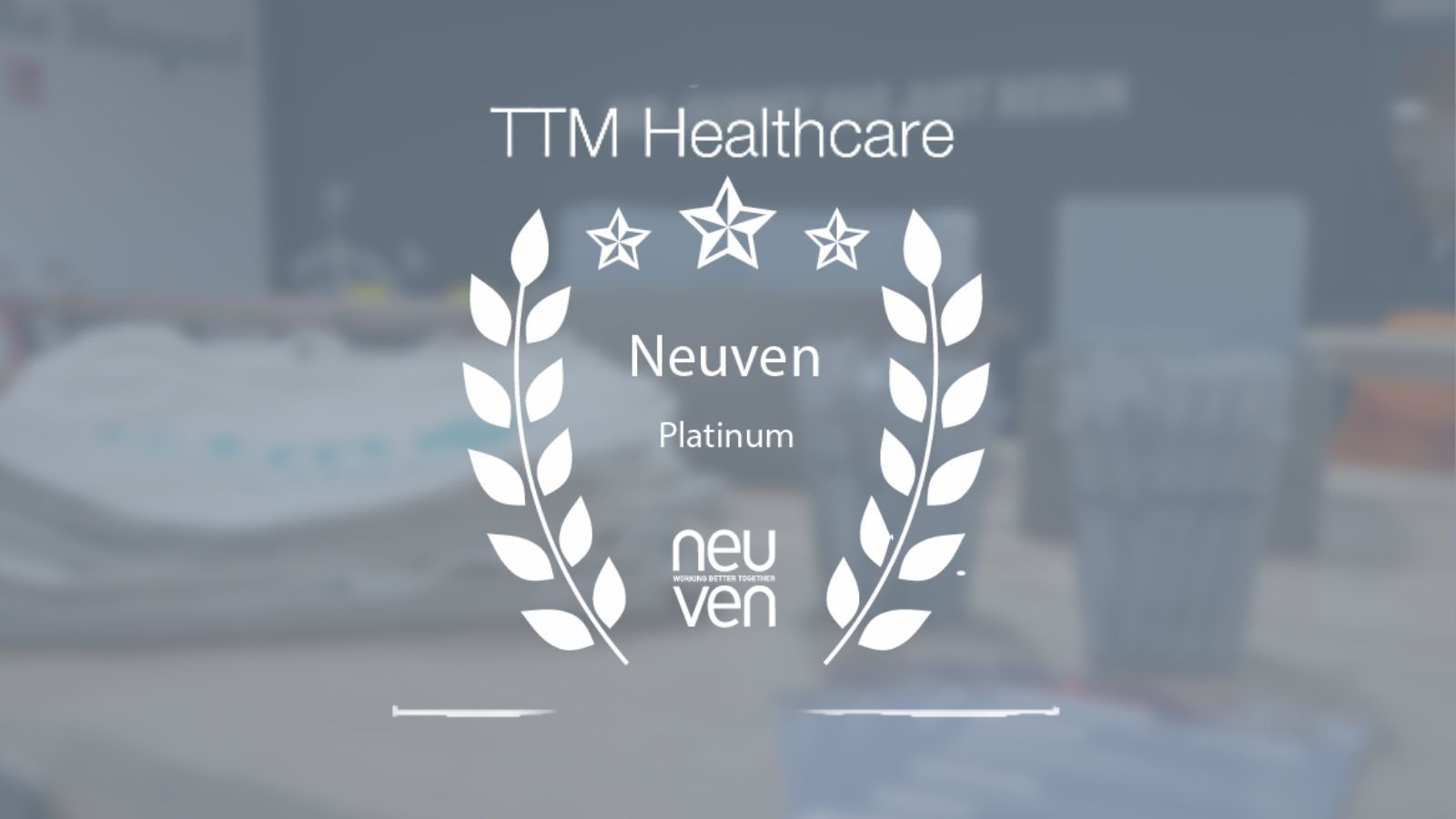 ​

How You Can Be Sure We're Meeting All Compliance Requirements
Realising Potential and helping people perform at their best is in our blood, so making sure the candidates we supply comply with all recruitment procedures and that they maintain quality and standards, is vital. This was once again put to the test in the most rigorous of ways, with an annual audit from Neuven – and we're hugely proud to have been awarded Platinum status and a score of 99.07% - proving that Compliance for our partners truly is king…
We asked TTM Senior Compliance Officer, Jessica Peacock, to tell us more about the award and what it means for clients.
Tell us a little about yourself and how Compliance is managed at TTM?
I am Senior Compliance Officer at TTM and based in Manchester. Compliance is a key responsibility of the Temporary Recruitment division, and we have a team of five: a Quality and Compliance Manager and four Recruitment Consultants (two Principal Consultants and two Senior Consultants) who manage and control their own Compliance. While my original training was in Health and Social Care and Child Care, I've also worked for a recruitment company managing their candidates' Compliance 'out in the field'. This gave me a great understanding of what goes into Compliance – knowledge I apply in my role now.
Can you tell us what a Neuven Award is all about?
Our UK Temp team has a HTE Framework agreement to provide the NHS with temporary nursing staff. As part of this, we are subject to annual audits by Neuven. This is to make sure we consistently meet their high standards and that we are living up to our reputation of offering the best talent in the market. As part of the audit, Neuven checks that all candidates comply with the recruitment policies laid out by the NHS Frameworks – including candidate qualifications, required documentation, reference checks, necessary professional registration and mandatory training. After the audit, a score is given: Below 94.99 is a Fail, 95 is a Pass, 97.9 is an Approved Pass and a score over 98% warrants Platinum Status.
So… What was TTM's Compliance result?
We received a score of 99.07% - or 425 out of 429. We're so proud to say this is the highest score we've ever achieved and it really is the result of a huge team effort and an extraordinary commitment to Compliance within TTM. Clearly, audit scores are key to demonstrating our high standards to our client.
To what do you attribute TTM's Compliance success?
Teamwork is a big part of it: our Temp division recruiters have excellent knowledge of Compliance and work with it daily, so they know what is required to maintain high standards. We also work closely with our candidates: when they start out working with us, we tell them that Compliance is one of our foundations and why our reputation is so good. They know that our onboarding process may take a little extra time, but for us as a Tier 1 agency it is essential and for everyone's benefit. It is because we have such high Compliancy that we get the first shifts available from the NHS.
We have also invested heavily in a fully-electronic CRM system - RDB ProNet from The Access Group – which has Compliance as a key component. It's been specifically designed for all recruitment processes. Using the system, consultants can immediately see if candidates' Compliances are up to date and no candidate booking can be made if Compliancy has expired.
Another important aspect is that we build relationships and partnerships with our candidates - one of our Family Principles is that we are Client and Candidate Obsessed. We're checking in with them constantly, giving them updates on changes to requirements and ensuring they keep their Compliance updated. It could be that one of their training certificates is about to expire, or that we need additional information from them. Or it could just be a welfare check which we do regular to make sure they're keeping well.
How is Compliance something TTM lives every day?
It's true to say that Compliance is not a separate issue that bolts on to the work we do – it is the way we do business. It's systemic throughout our processes and culture. For example, when they join TTM, every new employee is given intensive Compliance training as part of their induction, with refresher training sessions when required. Our Compliance team also receives regular internal training to stay in line with current policies and guidelines. If there are changes to the Framework's regulatory requirements, we make the updates to our CRM system and revise all related templates and documentation. We also prepare throughout the year through regular mini-internal audits.
Tell us more about those internal checks?
Yes - internal mini audits within ourselves basically mean that most of the work is complete prior to an external audit being requested - and we are prepared at any time. This basically means we will regularly ask our Finance department to provide us with all invoices, timesheets and remittances, and we also do a PIN check for each nurse – making sure their registration with the NMC is still valid.
What other Compliance verifications and accreditations does TTM hold?
We are an ISO 9001:2015 accredited company – proving that we provide products and services that meet customer and regulatory requirements. We have Cyber Essentials Certification – which endorses our commitment to digital security and the protection of customers and users' information. We are also part of Safer Jobs – helping to support agency staff against suspected fraud or malpractice.
How does Compliance at TTM contribute to the company's overall 'secret sauce'?
I think Compliance is another way we show our clients and candidates that they are valued, that we support them, and that we put everything we can into maintaining our very high standards of quality. We don't do complacency at TTM – we're always striving to get to the next level, to beat our best – and this really shows in our commitment to Compliance. Compliance is a cornerstone at TTM – ensuring consistency and quality throughout.
If you're a healthcare professional looking for a job with market-leading pay, exceptional support and progression opportunities, follow this link to find out more.
If you're a healthcare organisation looking to partner with TTM, complete the form below to get in touch:
​