Working as a HCA in Northern Ireland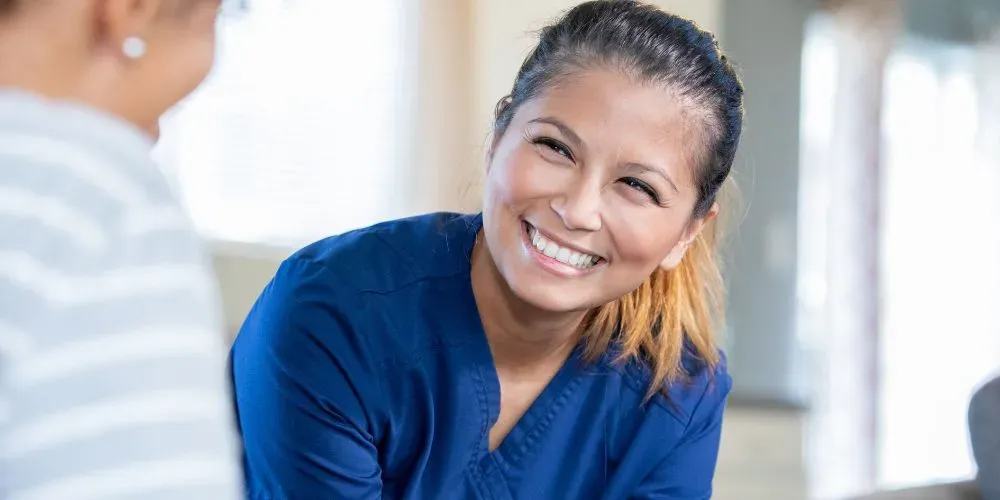 "Care is always the key word. Healthcare Assistants play an essential role in making sure patients receive the compassionate, all-round, safe care they need." - Grainne Kelly, Lead Recruitment Consultant Northern Ireland
While the world of healthcare constantly evolves, what never changes is the importance of our Healthcare Assistants (HCA). Every day we at TTM see the incredible, caring contribution you make to the Health and Social Care (HSC). We are a Tier 1 Supplier of HCA's to HSC which means we have first access to the best shifts - learn more here.
Whether you're a qualified HCA or are training to become one - let's look at exactly why you are the backbone of patient care:
You Support
As an HCA collaborating with nurses and other healthcare professionals, you help with day-to-day activities such as the bathing, feeding and dressing of patients. In doing so, you're helping to protect and support a patient's dignity and independence, which is so important for them and for their families.
You Give Emotionally
You'll know that your role goes beyond physical care. You are the helping hand, the listening ear and a reassuring voice. As TTM Northern Ireland Lead Consultant, Grainne Kelly points out:
"By offering friendly support and having empathy, HCAs help a patient cope with their illness, anxiety and fear and make sure their experience is as positive as possible."
You Relate to Your Patients
Our HCAs come from many different backgrounds and can relate to patients from all walks of life and cultures. This means you help us provide essential care that is inclusive for all.
You're a Vital Link
Whether you're in a hospital or clinic- you're a vital link between patients, doctors and nurses. You have important monitoring responsibilities such as observing a patient's vitals, checking for changes in their condition, and reporting any concerns to the nursing staff. In this way your work protects the safety of your patients.
You Make Things Work Better
The work you do contributes so much to a patient's overall healthcare experience. When you manage tasks such as admin and the preparation of equipment, you're freeing up nurses and doctors to focus on their responsibilities - and the entire system works better.
You're Developing All the Time
Being a HCA means great work flexibility - so it's ideal work if you are studying or are training to become a nurse.
We're Here for You
At TTM we appreciate and respect the importance of HCAs and we are dedicated to bringing you the quality jobs you need to perform at your best and reach your potential. We are a Tier 1 Supplier of HCA's to HSC which means we have first access to the best shifts. We offer HCA job opportunities with flexible work options - and you'll find our personal support and care truly sets us apart.
Ready to grow your career as a HCA in Northern Ireland. Find out about job opportunities and apply here.