Social Value 'an Important Tool' in Attracting and Retaining Talent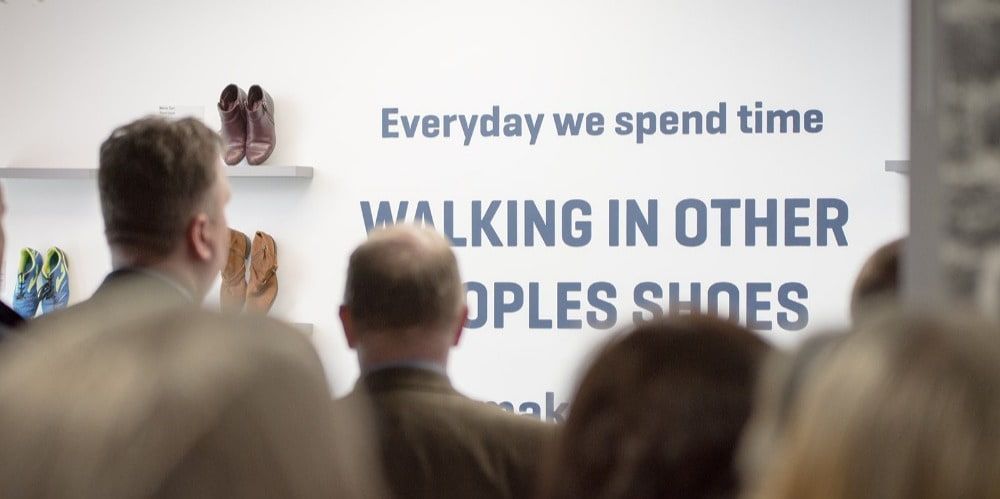 Talented jobseekers increasingly seek 'socially responsible' employers with a good reputation for investing in their staff, communities and the environment. We're delighted to announce that TTM Healthcare Solutions(TTM) has recently become the UK's first healthcare talent management company to achieve the Social Value Quality Mark®.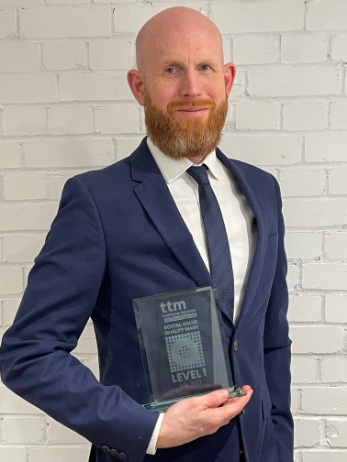 ​
Head of UK Sales & Operations, Greg Ayles, says that having the right approach to social value is one of the tools the industry's HR professionals should be harnessing more to help attract talent, reduce burnout and attrition. It could become increasingly important as living costs rise, which is leading to talented jobseekers becoming more demanding when looking at their current or new position - therefore fueling more competition amongst employers for the same finite pool of talent.
The gap between demand and supply in the industry is widely reported; the REAL Centre projects the gap will grow from 7% of FTE workforce demand in 2021/22 to around 9% by 2030/31 in the NHS alone.[1] Meanwhile, uncompetitive pay and burnout are often cited as two of the top reasons for people leaving the industry.
"We're increasingly seeing candidates who want to see a better approach…a culture change," comments Greg. "Especially among the top talent, they expect to see initiatives like wellbeing programmes, mental health support and a genuine commitment to fair pay and flexible working conditions. And we know that 65% of UK workers are more likely to work for a company with a strong environmental policy."
He also pointed to winter energy hardships, which could see candidates weighing up job opportunities based on the need to meet living costs. "It's a good time for organisations to look again at employee incentives, if they possibly can," he says. "For example, we now offer staff 'cost of living' perks through our Reward platform, in an effort to counter inflation, and are committed to the 'Real Living Wage' as an employer - a voluntary rate that helps staff meet the everyday costs of living."
Other steps that TTM is taking include planting trees for new hires, providing wellbeing classes and offering extra support for staff relocating from overseas. "Relocation is a big change…we take pride in helping people adjust to new places and work cultures," he adds.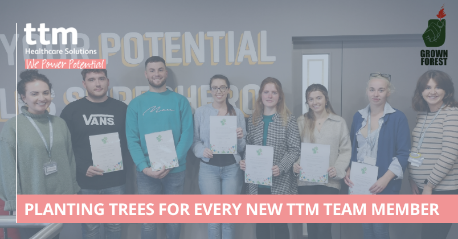 ​
As a result of these measures, TTM became the first healthcare recruiter to achieve the Social Value Quality Mark – Level 1, last month. The Mark is one of the most rigorously tested of its kind in the UK and recognises values-led business that benefits customers, communities and the planet.
Social Value has been a consideration in procurement for the Public (and Private) Sector for some time, albeit under different guises such as Corporate & Social Responsibility or Environmental Sustainability. The UK Government issued the Social Value Model Procurement Policy Note (PPN) in September 2020.
Taking effect from the January 2020 for the commercial activities of UK Central Government, and subsequently the NHS in April of this year (2022), the Social Value Model (SVM) provides a consistent and structured delivery model for implementation in all government procurement. The SVM includes five 'Themes' that the sector can positively impact: Covid-19 Recovery, Tackling Economic Inequality, Fighting Climate Change, Equal Opportunities and Wellbeing.

Since the SVM's launch in 2020, the NHS has been working hard to assimilate, adapt and embed this model. As the fifth largest employer in the world, with circa 1.7 million staff and significant infrastructure across England, Wales, Scotland, and Northern Ireland (HSC), it has the ability to make a significant difference across these themes.

Greg concludes: "To us it means doing the right thing and generating value for the community beyond just contractual obligations," he says. "Clients, candidates and wider society will all benefit. Our 'Make the World Better' principle ensures this is at the forefront of discussions, at all levels – driving innovation, focus, accountability, and measurement."

Richard Dickins, MD and Founder of the Social Value Quality Mark, adds: "We are pleased to be working with TTM, a principles-driven healthcare solutions business, who are passionate about developing and delivering long-term sustainable social value."

"We share their belief that a values-led approach is crucial for the whole sector in shifting culture, improving staff wellbeing and attracting talent back to the industry."

For support finding the best healthcare candidates or to apply for the latest vacancies click here.
About TTM Healthcare Solutions
TTM Healthcare Solutions is a leading provider of healthcare professionals and affiliated services across the UK and Ireland. Healthcare is its sole focus offering a full set of services and talent across its many roles - from Doctorsand Nurses to Allied Health Professionals. TTM also works with non-medical staff in healthcare settings – including IT, administration, accounts and beyond.
TTM's deep sectoral knowledge of recruiting across a wide variety of healthcare professions and environments enables us to understand the challenges our customers face beyond talent management. TTM's Healthcare Process Outsourcing [HPO] division works with and supports its customers' internal processes and teams, delivering specialist healthcare solutions specific to their changing needs.
Its holistic approach to Total Talent Management allows the company to comfortably source staff for the frontline, those behind the scenes and everyone in-between.
About Social Value Quality Mark CIC®
The Social Value Quality Mark CIC® is an independent social enterprise launched in September 2015 and supported by a team of independent, passionate practitioners.
The purpose of the mark is to cultivate and recognise the highest known standards in values-led business. There are 4 levels of accreditation, each acknowledging an increasing level of commitment.
The Quality Mark was created to assist organisations to legitimately demonstrate social impact and value claims. For further information about social value, the award process or the Social Value Quality Mark, please visit www.socialvaluequalitymark.com.
​
[1] Shembavnekar N, Buchan J, Bazeer N, Kelly E, Beech J, Charlesworth A, McConkey R, Fisher R. NHS workforce projections 2022. The Health Foundation; 2022 (https://doi.org/10.37829/HF-2022-RC01).