Here are our festive wishes together with our 2022 healthcare highlights
In 2022, we're proudly marking 20 years of service. Our fantastic team has grown, and our unwavering dedication to healthcare remains unchanged, supporting the sector to care for some of society's most vulnerable and unwell patients.
Our greatest reward is seeing the difference our talented healthcare professionals make to enriching people's lives, day in, day out. As we look back at it, we want to say THANK YOU so much for being a part of our community. We have put together some of the key achievements of the healthcare industry and a couple of our own milestones we are most proud of- so why don't you take a look?
Merry Christmas from all at TTM!
1. Medical research speeds up
Medical research programmes have historically been time intensive, with treatments taking years to surface. Covid has set a new blueprint for speeding up processes and workflows – meaning a more agile approach is possible.
2. Life expectancy of cancer patients is expected to double
The Institute for Cancer Research recently declared its confidence that life expectancy for cancer patients would double in the next 10 years. It's thanks to major advancements in the way cancer is diagnosed and treated.
3. Dementia researchers hail possible breakthrough
November saw widespread coverage of a possible new breakthrough in the treatment of Alzheimer's disease, with the discovery of a new antibody. Scientists are cautious but optimistic that it could help slow cognitive decline and pave the way for new treatments.
4. A spotlight has been shone on the need for health equality
It's long been suspected that disparity exists in terms of access to healthcare for certain populations. Now the sector has become much smarter about the way it gathers and shares data, government and industry can start to fully grip and address the problem.
We're also taking a moment to celebrate some TTM highlights…
5. TTM wins two prestigious Recruiter awards
September saw the team scoop awards for Best Customer Service and Best Compliance Operation. Greg Ayles, Head of UK Sales and Operations, said: "We're thrilled our determination to delight clients has been acknowledged." Read more here…
6. Thanks to you, we're on track for a record year
TTM is set to achieve a 'best ever' performance in terms of the number of hours of support provided to clients and the number of agency staff in work – but it's not about us. Each statistic reflects the delivery of capacity, skills and knowledge into our valued clients organisations, helping to power their potential.
7. Social Value Quality Mark awards us the Level 1 accreditation
TTM became the first healthcare-based talent management organisation to achieve the Social Value Quality Mark. It recognises our commitment to 'Making the World Better' – with investment in skills, wellbeing and local communities.
8. We moved to a beautiful new space…
This autumn, our growing team took up residency in a new office in Manchester. You can now find us at Delphian house, 3rd Floor, Riverside, New Bailey St, Manchester, M3 5FS.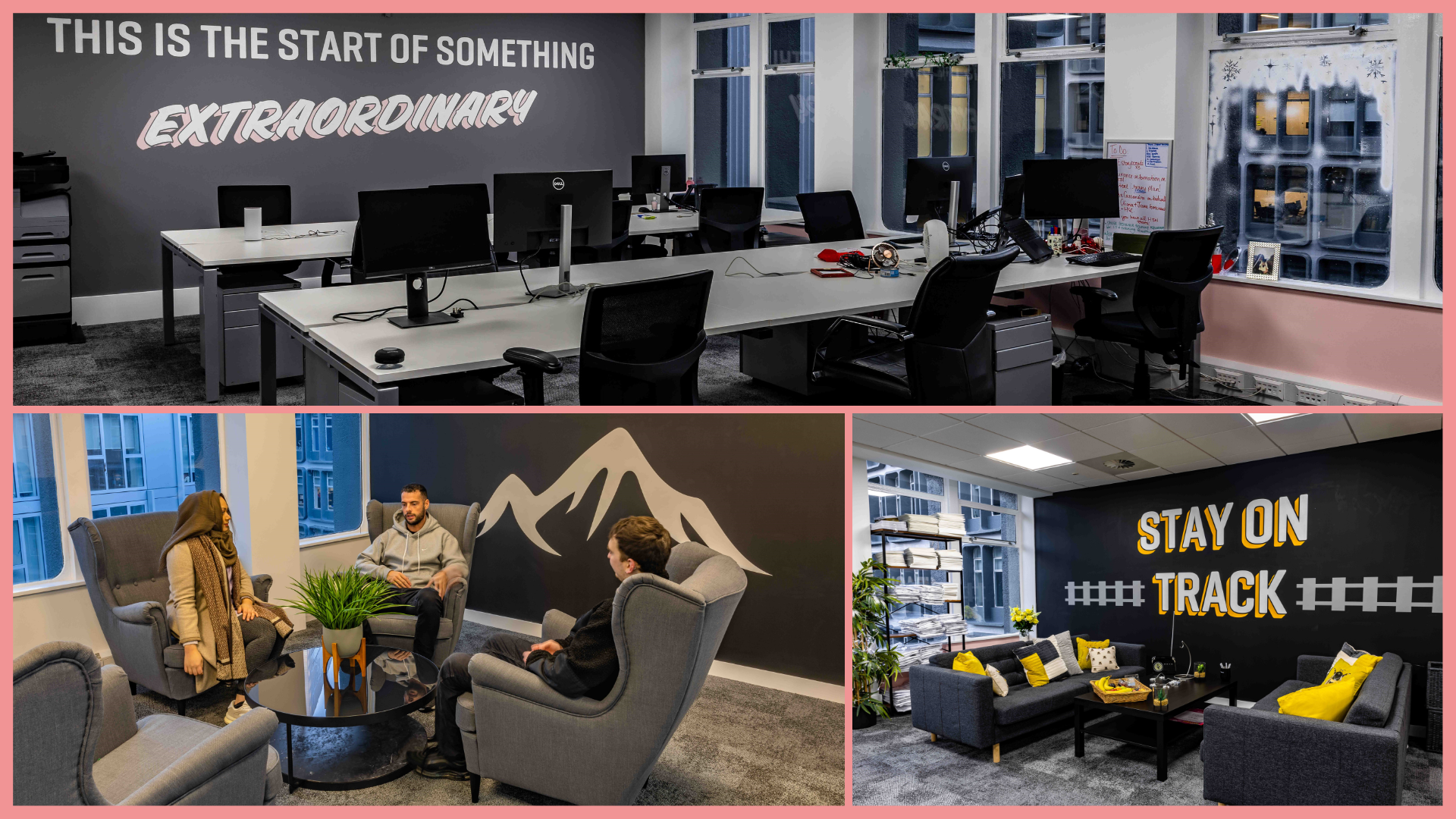 9. …and you're warmly invited to pop in!
Our door is always open for our candidates to drop by and say 'hello'. We'll have coffee at the ready…
Festive greetings from the whole TTM team!

Partnership starts with a conversation – please get in touch.
​