Happy International Women's Day - 2023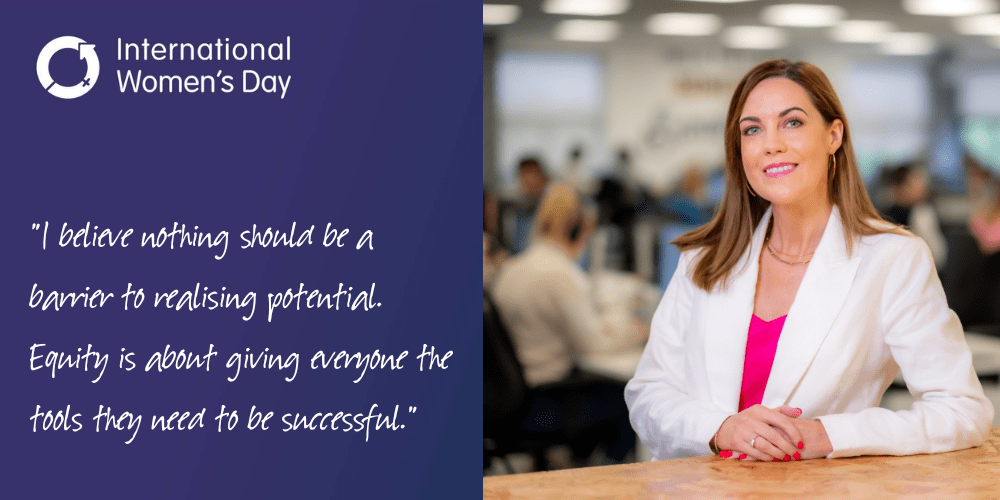 Hi everyone, it's International Women's Day 2023…
…and I want to take a minute to celebrate the brilliant women in our lives.
Strong, powerful, inspirational women who are making the world a better and more equal place…
…and the quiet strength and support of the women within our families.
I also want to recognise the many exceptional women, and men, who make up TTM Healthcare Solutions.
As a female CEO, it's my honour to lead a Deloitte 'best managed' company and winner of 2 Prestigious 'Recruiter' Awards for 'Best Client Service' and 'Most Effective Compliance Operation'.
We are a healthcare solutions company powered by brilliant people, and 100% focussed on the needs of our talent and partners. Our strength is in our diversity. Being diverse lets us walk in our customers' shoes.
So I'm proud that women make up 70% of our business. Our focus is always to select the right person for the role, and by automatically setting out with this intention I'm delighted to say our leadership team reflects 50:50 balance of incredible women & men.
I believe nothing should be a barrier to realising potential. Equity is about giving everyone the tools they need to be successful.
This is shown in our approach to wellbeing, flexibility, and through our training & development initiatives
At TTM we have a saying…we're not just a company, we're an energy and a culture. I'm hugely proud that ours is a culture that values everyone, equally, for the skill, care and absolute dedication they bring.
If our people are empowered to be their best, they will attract the best healthcare talent…
…and in turn, support clients with the skills, and capacity, to deliver excellent healthcare for Ireland and the UK.
I hope you'll join me in embracing equity this International Women's Day. Thank you.
- Paula McDonnell, CEO of TTM Healthcare Solutions