The TTM Employee Assistance Programme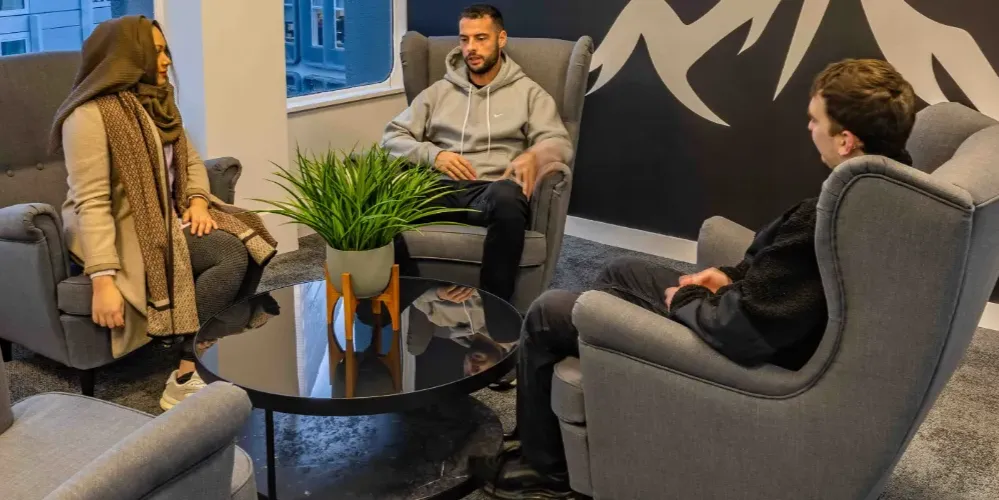 Confidential Care When You Need it Most
In todays world life is full of twists and turns. At TTM Healthcare Solutions - we get it. And that's why we offer all our internal employees access to our comprehensive and professional Employee Assistance Programme. It's the first step on the road to better…
While the TTM experience is all about reaching your potential and being the best you can be, we know it's not always easy. Showing up as the YOU you want to be, can be derailed when 'life happens'- whether this be a personal or a professional challenge. Our people-focused culture means we're always here to support you through the good times and the challenging ones. So you'll always feel the genuine support and active help of your TTM team.
Sometimes though, you might want to take a more confidential route, which is where our Employee Assistance Programme comes it. Providing valuable mental health support this programme makes it easier for you to access the help you need privately, independently and confidentially. TTM's Head of People & Culture, Samantha Slattery, explains its importance:
"Mental health is something we've always been passionate about at TTM, as part of overall good health. We want people to feel and be at their best - in their personal and working life - so our Employee Assistance Programme is here to help them if they're battling to cope. It's a sad fact that there is still a stigma associated with mental health, and people can be hesitant to seek help. We want to make it easier for them to take action and know that they are doing so in confidence."
In conjunction with Laya Healthcare, our Employee Assistance Programme provides 24/7 access to professional counselling, compassionate care and professional advice. It's here to help safeguard your mental health by supporting you through whatever issue you're facing, and it's completely FREE of charge. What's more, you can access it from the minute you join TTM.
Support is a Phone Call Away
You can call the support service phone number at any time -24 hours a day, 7 days week and 365 days a year and as many times as you want. You'll receive immediate, in-the-moment support from a fully qualified and experienced psychotherapist - and all psychotherapists have at least two years post-qualification experience.
And we cannot stress enough -this service is 100% confidential.
Talk About Whatever You Want
The service is there to support you on ANY issue, be it anxiety, stress, navigating grief or bereavement or if you are having relationship problems. It can also help you with specific practical problems such as money worries or legal difficulties.
Face-to-Face Help
You may be referred for face-to-face counselling which means a counsellor will be in touch within 48 hours to set up a first appointment with you within 5 days.
Specialist Advice
Depending on your needs, you may be referred to a professional with expertise in your specific matter. This can include financial and tax advisors, legal professionals, career counsellors, mediators and others.
PLUS… We Have Trained Mental Health First Aiders at Hand
We're also proud to be a company that has trained Mental Health First Aid Responders. These are members of the TTM Team who have received training from Mental Health First Aid Ireland so they can provide help in a crisis. Samantha explains:
"If you break a bone, you need first aid. We believe the same should apply if you experience a mental health problem. We have TTM team members who have been trained and equipped with the knowledge, skills and confidence to support a co-worker who is experiencing a mental health crisis, such as having a panic attack or being suicidal. It's a progressive initiative that properly prioritises mental well-being in the workplace."
Always innovating and never standing still, TTM actively seeks out ways we can add value to your career journey with us. For more details on how you benefit, please click here.