TTM's International Talent Solutions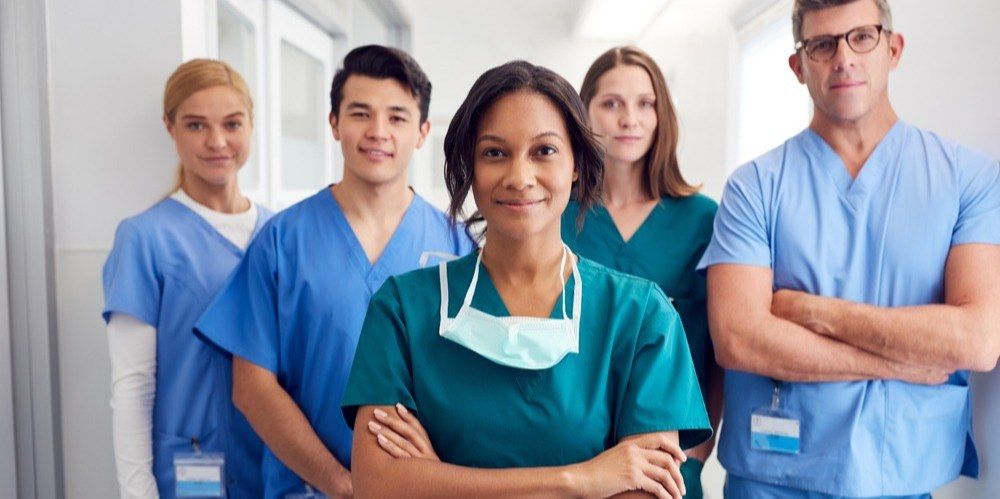 Bringing you Top Talent from Abroad with
Compassion and Kindness
Whether you're an NHS or HSC Trust, voluntary organisation, a private care provider or nursing home, recruiting international healthcare professionals will be a growing part of your workforce strategy in 2022.
In 2021, in excess of 39,800 nursing vacancies were reported across the UK, a 7.1% increase on the previous year. The vacancy level is a result of increase in demand for healthcare services across the UK and the shortage of available qualified talent locally. Since 2020, the COVID-19 crisis has compounded this shortage.
Globally, the World Health Organisation envisages there will be an even larger increase in demand for healthcare talent in the coming 5-10 years, stating that the competitive landscape for healthcare talent will become challenging.
The competitive nature of recruitment in Healthcare talent will be nothing new to Public and Private sector recruitment managers who have been experiencing healthcare worker shortages for several years domestically. However, integrating an effective international recruitment strategy into recruitment plans is now critical to the long-term resilience of every workforce.
Of course, sourcing the right talent from overseas and managing their transition and training can be challenging and time-consuming. This is where TTM Healthcare Solutions' (TTM) International Workforce Solutions division steps in – supplying you with qualified international Nurses, Doctors, Allied Health Professionals (AHP) and Healthcare Assistants, professionally and ethically.
Taking the Hard Work Away
​
​Because we focus solely on the world of healthcare, we understand and have insight into the challenges of the healthcare market; we know its pain points, its potential and how we can make a positive difference.
TTM is a specialist, Irish-owned healthcare workforce solutions company placing talent in the health and social care market across Ireland, Britain, Northern Ireland and the Middle East. In 2021, despite COVID, we ensured the safe arrival of over 1,200 international nurses to the UK to both public and private sector customers.
Since the NHS's inception in 1948, international trained talent has played a vital role. In fact 16% of nurses and 36% of doctors in England have been trained outside of the United Kingdom.
Established in 2012, TTM's dedicated international workforce solutions division has been working with over 50 affiliated suppliers in a wide range of countries, to source ethically, including; India, Philippines, UAE, Australia, New Zealand, USA and Europe. We help customers access highly qualified overseas Doctors, Nurses, AHPs and Healthcare Assistants. We place 100-150 international nurses a month in healthcare settings across the UK, including NHS and private Hospitals, care homes and community services.
The international division focusses on taking the time-consuming process of international recruitment away–enabling customers to focus on frontline services and other priorities. We provide complete assurance from end-to-end that the way we work ethically, in line with all guiding standards.
TTM's international recruitment experts take the time to get to know each customer including their values, what they offer and what they stand for. This in hand helps us to find talent that is the right fit from an experience and cultural perspective.
We manage the entire end-to-end recruitment process in partnership, with collaboration and clear communication at the forefront. TTM follow a proprietary process founded on industry best practice and aligned to international regulations and legislation.
We do all this whilst being very mindful of providing a seamless and worry-free journey to the talent. The key objective for TTM and our experts is to ensure each and every professional is supported fully and is ready to start the next step in their career and new life.
Compassion in International Recruitment
​
From large NHS Hospitals to small private care providers, it's imperative that international talent is given comprehensive support and compassion as they make the journey to a new country and new way of life for the first time.
Compassion, kindness, honesty and care, are values TTM and the workforces of our customers bring to life everyday. These same values need to be afforded at each touch point to international talent on their journey, pre and post arrival. So, what do TTM do differently?
We're ethical – We know that skilled and experienced health and social care talent is a valuable resource to any country – particularly to developing countries – so we do not take talent from the developing world.
We are sustainable – We do not recruit professionals from one sole source. We use a sustainable model to ensure we can continue to support the global healthcare system, its patients and our partners.
We take care of Compliance – We have a dedicated compliance division to make sure all international talent meets stringent employment requirements – such as assisting Nurses with their Nursing and Midwifery Council (NMC) registration or guiding them through the visa application process.
Assessed competency in English Language is assured – We have our own English language training resources, so all talent will have the appropriate required level of English language.
We ensure safe arrival and induction – We meet all new talent at the airport, support them on arrival and take them through an effective and detailed induction and training programme.
We provide talent-centred support – We care on a different level. We know that moving to a new country is stressful and complex, so we're there for our talent in big and small ways. We offer pastoral support to them and their families. We understand they are not just starting a new job – they're beginning a whole new way of life, so we provide a wealth of information, from how to open a bank account and register with a GP, to where to find places of worship for all faiths. We link them in with relevant organisations, provide a listening ear and go out of our way to be kind and compassionate.
We support local communities – As a company that takes Social Value seriously, we invest in the communities in which we work - economically, environmentally and socially. From working with resident charities to supporting local businesses.
We are Green – Whether its induction material, welcome packs or training modules, we make every effort to save on print and transport and are constantly enhancing our web resources. We harness technology to offer more environmentally-friendly ways of working – such as our TTM Candidate portal which candidates can use to digitally manage their work life.
At TTM we offer you best practice international workforce solutions.