Take your next step as an International Nurse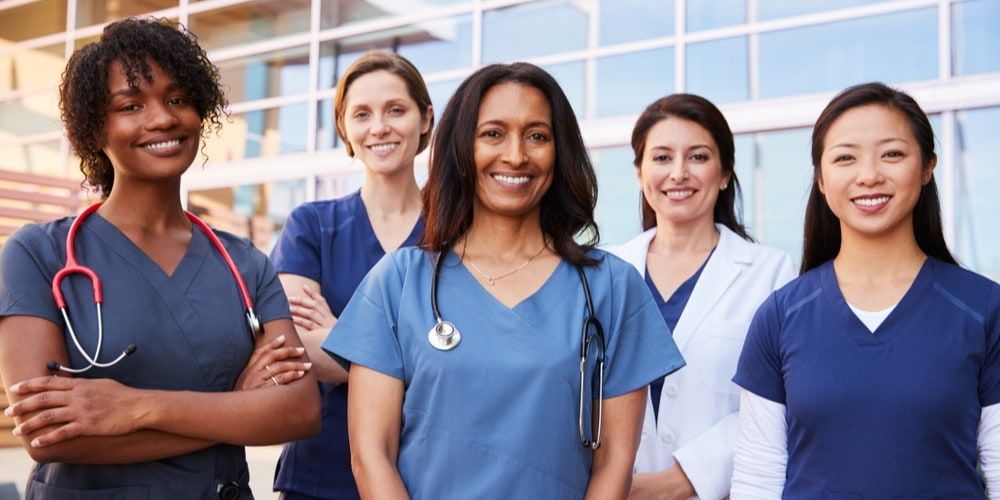 Making that decision to grasp the world in your hands and start the journey to a new and better life as an International Nurse is a daunting one. At TTM Healthcare Solutions (TTM) we are so proud of the part we play in helping each of our International Candidates reach their full potential, enabling them to build a new future, creating a better life for themselves and their families. For over 10 years our expert International Workforce Solutions team have been helping nurses from abroad find their dream roles.
At TTM, our candidates are the centre of everything we do, and we pride ourselves on the care and support we provide. We work to the highest ethical standards and have the proven expertise to guide you through the challenges that nurses from abroad will have in the process of moving to work in the UK system. TTM will help with your visa paperwork, Nursing and Midwifery Council (NMC) application, and National Insurance number. Our team are with you to guide you every step of the way.
In 2021, despite Covid restrictions around the world, we ensured the safe arrival of more than 1,200 international nurses to both public and private sector settings. Each year we place thousands of nurses throughout the UK and Northern Ireland, in rewarding and fulfilling positions.
Right now there are still so many opportunities for international candidates to work in the United Kingdom. The government has pledged to recruit 50,000 additional nurses by 2024, and is only half way to meeting that target. By working with leading NHS, HSC, private hospitals and other healthcare providers we ensure our international Nurses have the opportunity to work in world-class healthcare settings in a variety of vibrant and welcoming cities.
Listen to the stories of some of our International Nurses who have taken that global experience – Jhun and Kathreen from the Philippines, Sneha and Mohamad from India and Fatima from Ireland.
Jhun Aton – from Tabajan, Philippines
Jhun joined as a Band 5 Staff Nurse just when Covid cases started to rise in the UK. "We arrived in Northern Ireland in January 2020, where our very friendly International Nurse Facilitator- Zara, waited for us at the airport, took us to our accommodation and provided us with our schedule for the month ahead." Jhun started work in the Medical Assessment Unit of the Causeway Hospital shortly after, and says he was astonished and delighted at level of support and kindness shown. "Not a single day passed that our group, composed of international nurses from the Philippines and India, did not receive encouragement and support beyond words to describe."
Having already passed the English language test, Jhun next obtained his Objective Structure Clinical Examination (OSCE) qualification, and has bigger responsibilities, on which he thrives. "Every time I wear my uniform I am not only representing myself, but my beloved country and all Filipino healthcare workers worldwide, highly respected for the care we provide."
After some months, Jhun's wife and family came to join him in Northern Ireland, completing his circle of transition.
Sneha Shahan – from Kerala, India
TTM, her agency in the UK, connected Sneha with Global Nurse Force. "The application process was quite swift, but because of pandemic travel restrictions it took six months to finish my journey to Northern Ireland. Thanks to the recruitment team, who made everything possible in tough times, I made it."
Sneha now works in Ward A1 in Antrim Area Hospital, where she says she has been supported strongly, and helped through the OSCE process. "For anybody coming here, they can feel just like home. It's a beautiful place with lovely people." Fellow Mayalis from India are working in the area, so this creates a sense of unity with Sneha's origins as well as her satisfying new work. Her advice to anyone thinking of taking a similar step: "Don't be stressed. Balance life with work."
Kathreen Anne Lelis – from Philippines
Kathreen arrived in Northern Ireland in November 2018, and says it was "a dream come true."
"Through the TTM Healthcare recruitment, I was able to process my application to work here as a nurse with easy, fast and reliable service. … They supported us in some of our medical exam fees, the OSCE, visa, and upon arrival welcomed us generously."
Kathreen works at Altnagelvin Hospital, Co Londonderry, where she started in oncology/haematology, then transferred to intensive care. Her story is totally positive – she even met her husband in Northern Ireland, although TTM can't take credit for that!
Fatima – from Dundalk, Ireland
With a desire to develop her career and access greater opportunities as a Cardiac Nurse, Fatima contacted TTM to guide her through the process of moving to the UK. "TTM was very reliable, it was great in that it gave us the platform, documentation, what we needed to do, and the co-ordinator was very friendly – you always felt that you could call her and ask for help. Communication was good, and everything went very smoothly." Fatima loves her life in London and credits TTM for making everything possible.
Mohamed – from India
Arriving in England was the final step in a process which Mohamed says he simply could not have done it on his own, without TTM. "TTM helped me all through the process. They even arranged transport, accommodation and pick-up. I really find it great with TTM."
He loves his life in London and credits TTM for making everything possible. Making the transition to his new life an easy one.
You too can join these successful International Nurses, who found the move so easy with us at TTM. The demand is there, and it's a great time to make the move for a rewarding new nursing role, with new challenges and adventures. All you have to do is register with us to set the ball rolling, it's just a few clicks away. We will get back to you promptly and start a conversation.