Work as a Locum Radiographer with TTM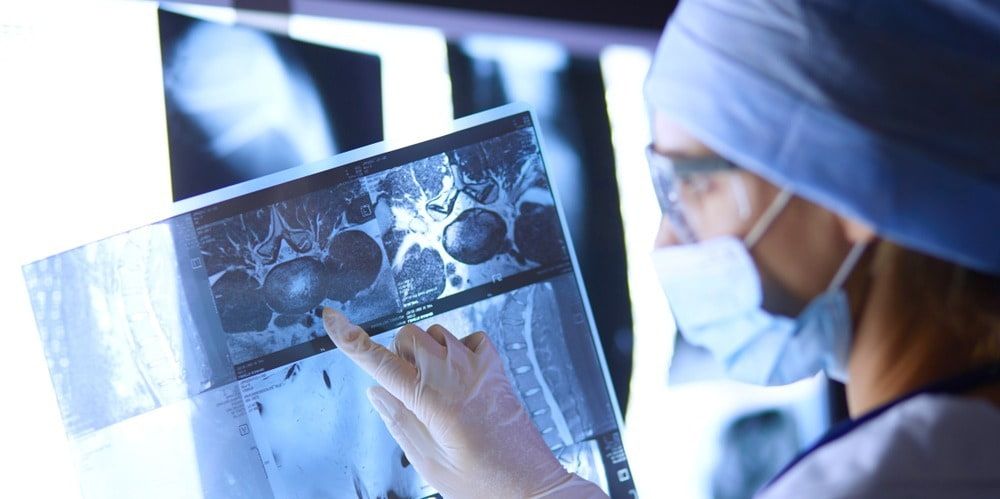 TTM Healthcare are a leading provider of Locum Radiographers and Radiologists to NHS Trusts, private hospitals and other settings across the UK. Find out more about Radiographer job opportunities below.​
Why should I Consider Working as a Locum Radiographer?
Due to the strain on the NHS and a backlog of scans, there has been a high demand for Radiographers nationwide. As a result, many Radiographers work overtime or take on extra hours elsewhere to help with this workload. With the majority of Radiographer working three long days a week, they have an opportunity to work as a Locum for some of the remaining four days to increase their earnings.
Locum Radiography is flexible and fits around your permanent role. You decide when you can work, you simply turn up, scan, go home and receive a pay packet which equates to two or three bands higher than your current band rate. If you have a preference in where to work, or not to work, we can place you in areas, hospitals and companies you would like to work with.
How can I work as a Locum Radiographer full time?
TTM Healthcare have built strong working relationships with NHS Trusts, private hospitals, clinics, treatment centres and specific diagnostic imaging providers across the UK. As a result, Locum Radiography shifts are available frequently and consistently. This can include last minute cover, maternity cover, weekend work, block bookings of one week, two weeks or even up to six/twelve month contracts. Once you start building relationships with the leads where you work, more shifts can be booked in with you directly, preventing further competition from other radiographers in the area.
During this time, you get to work in a variety of settings where you can enhance your knowledge and experience by learning from others that have been in the industry for many years. There may be a certain hospital you want to work for. As TTM Healthcare are likely already working with them, it gives you a great chance to trial working these services, understanding how they function and the getting to know the team.
What Pay can I expect as a Locum Radiographer?
The main reason many Radiographer do Locum work is to increase their earnings. Pay rates do vary depending on client, region, type of shift, urgency of the shift and speciality. Therefore, pay rates can be from £25 per hour right through to £45 plus an hour - meaning that the low end of the Locum pay scale is equal to a £50,000 salary on full time hours.
Working with TTM Healthcare you will always be aware of what the pay rate will be before any shift or when you get sent to different hospitals.
What Types of roles are available?
The most popular shifts that we get pushed out to us are MRI and CT. However we do get shifts for plain film, radiotherapy and even sonography/ mammography. These more niche roles usually come in bulk where a contract of work can be offered for as long as 6 months and ongoing.
However if there is a particular role you want to focus on, I am 100% sure we can make that happen for you.
What Benefits does TTM offer?
Now you know the benefits of doing locum work with the private and public sector. What are the benefits of working with TTM Healthcare. Firstly, you get your very own personal dedicated consultant who will support you as best as they can 24/7. Any issues, you can go straight to them. We want to make your experience with TTM as smooth and as enjoyable as possible. We want you to get the most out of your career as possible, but this relationship has to be reciprocated. As we will treat you with respect and work hard around the clock finding what is in your best interested, we expect the respect back. We are very honest, open and transparent. Time is key in this industry and nobody wants a time waster.
With you getting access to work with many different clients, some do offer training and development onsite whilst you work; investing in you as if you were a direct employee. This could be gaining experience in scanning different areas of the body or how to work scanners you are not very familiar with. I will always emphasise on building your network as this experience may lead to a permanent position in the near future. A role you have dreamt of for a company you have admired for years.
Furthermore, additional benefits with TTM is that we can help with updating online training, provide you wit a free tunic, ID badge, dosimeter depending on role, referral scheme and employee bonus scheme (T&Cs apply).
If you have never done locum work before but are intrigued due to colleagues mentioning it before, or you want to see what other places of work are like then take the leap and contact one of our specialised consultants here at TTM Healthcare. You may not feel supported at your current agency, so why not try something different. Don't be scared of change. Change is good.
Get in touch with us about working as a Locum Radiographer in the UK
​