The Skype's Unlimited - Video Interview Tips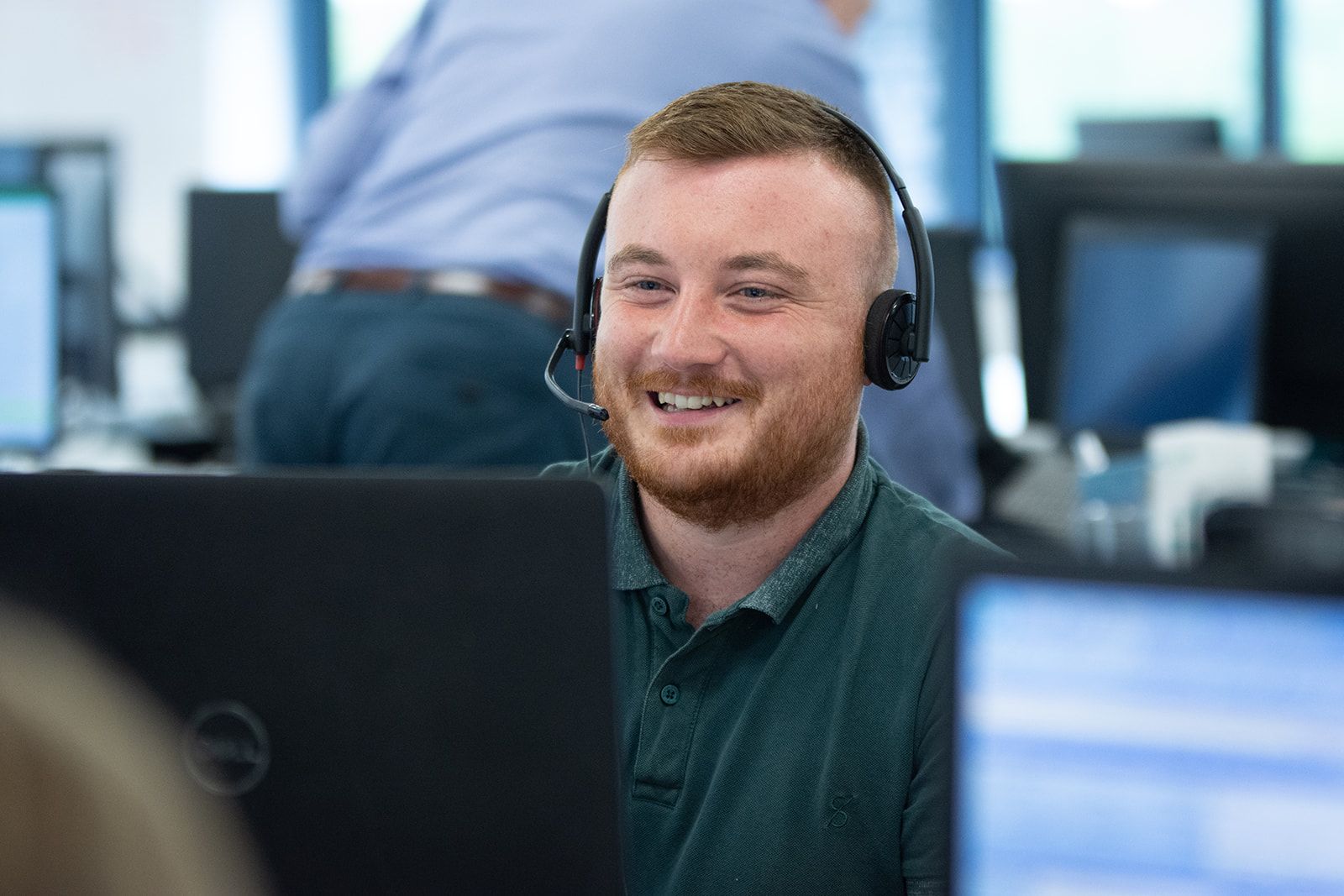 ​An online interview is your friend, when you use it right
When you're told "We'd like to set up an interview with you", all is well with the world. But when you're told "Can we arrange a Skype interview?" – that's suddenly a whole other level of scary! If this is you – we're here to change your mind. At TTM Healthcare, we recruit health and social care professionals from all over the world – to work with our clients in the UK, Ireland and the Middle East. Because of this, many of the interviews we organise take place online, using Skype. So what's our advice to you? You should treat a Skype interview no differently to an 'in person' interview: it is just as important as 'the real thing', and since the format is more or less the same – the exact same rules apply.
To help you handle your next Skype interview, and make sure your interviewer gets a clear experience of your true potential – here are a few golden rules.
First, do your homework
Successful interviews are always 80% preparation and 20% completion – so prepare well. As you would with any interview, take time to research the employer and the role for which you are applying. Most Skype interviews last around 30 minutes, so prepare your typical answers beforehand. Part of your prep should also be to draw up a list of your attributes that make you an ideal candidate for the job – be clear, assertive, but not arrogant.
Get prepped
Skype is the best platform for international recruitment as it is globally renowned and most people are familiar with it. Before your interview, make sure you've got a handle on how it works. If you flounder with it during the interview, it will make you look unprepared and sloppy. Be sure it is installed correctly, that you have the latest version and you know how to change the settings. Also check that the internet connection is strong and reliable. Then - have a test-run: try calling a friend a few times and make sure there are no glitches.
Check your profile picture and username – are they appropriate for a formal interview situation? Lastly, make sure you have added your interviewer as a Skype Contact, and have TTM's number to hand, in case you need to contact us at any time during your interview.
Now set the scene
Yes, you need to look good – but so do your surroundings. Be sure your laptop or computer is set up in good lighting, with an appropriate background. Check that it's quiet, tell your family or housemates that you have an online interview so they don't interrupt, and check for any sounds that might be disturbing.
Get ready to make an impression
Dress in the same way you would for an 'in-person' interview – you may be at home, but you are representing the professional you. So pick something that says you mean business, while making sure you feel comfortable and like 'you'.
Take time before you go online
Take time to refresh – have a glass of water and take a moment to relax. Then give yourself plenty of time - set up 30 mins before your interview so you are showing available; this will also make you feel relaxed.
N
ow shine!
Take a deep breath, and from the start of your interview, be as natural as possible and allow your personality to shine. You might not be able to give your interviewer a firm handshake – but a genuine smile will serve you well. Try and make a connection by being sure to look at the camera and the interviewer, not the computer screen – and keep eye contact. Don't read from your notes. Remember the 6 Cs - care, compassion, competence, communication, courage and commitment – and get these into your answers as much as possible. And don't ask about money.
Your interviewer will know that you're nervous – he or she will, after all, have probably been in your seat once or twice. If your interview is in English, and this is not your first language, your interviewer will try and help you. Speak slowly, listen carefully, and if you don't understand what the interviewer has said – ask them to repeat it, they won't mind.
Most importantly – as always, we are here to help. If your interview has been arranged through TTM Healthcare, chat to your consultant – they will be more than happy to help make sure you are fully prepped and ready to perform at your very best. Go well!
Find your potential - search our latest jobs