Working as a Doctor in Australia or New Zealand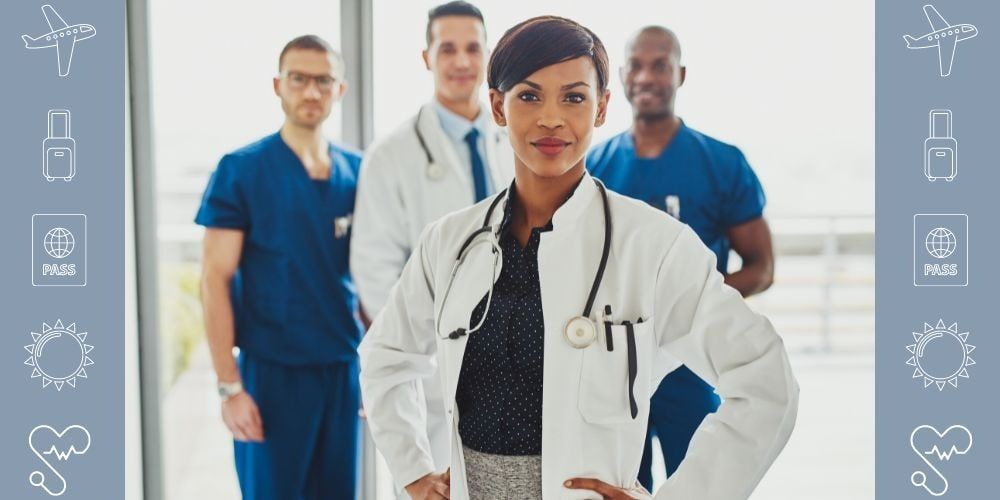 A choice of great job opportunities and competitive salaries. Clinical excellence, a work-hard and play-harder lifestyle, and a fabulous outdoor lifestyle in a warm and sunny climate with beyond stunning scenery, beach life and tropical getaways. These are just some of the reasons why an increasing number of doctors are heading down-under and taking their careers to new heights.

Here's everything you need to know…
Firstly, TTM Healthcare Solutions are Here for You
TTM Healthcare Solutions (TTM) have been Powering Potential for our candidates for two decades. We are a leading specialist Doctor talent management company in the UK, recruiting Doctors across all levels and specialties.
Our Medical Division has proudly partnered with leading hospitals in Australia and New Zealand offering opportunities for Doctors who have trained in the UK or Ireland.
Led by Principal Recruitment Consultant, Roisin McSweeney who has more than 6 years' experience in recruiting Doctors, the team is here to take you places. TTM will also link you in with a Migration Agent, who will assist you in processing your visa at no cost to you.
Am I Eligible to work as a Doctor in Australia or New Zealand?
TTM's Medical division have compiled an easy-to-follow eligibility brochure with information for Specialist and Non-Specialist Doctors.
Click here to download our Eligibility Brochure.
What are the benefits of working as a Doctor in Australia or New Zealand?
Here are just a few…
• The clinical standards in both countries are exceptionally high - you'll be working in world-class settings and as part of a modern, well-run health system.
• There are lots of opportunities and your skills will be in demand - so you can negotiate good contracts.
• You can work in the private of public sector, with major benefits on both sides. The public system offers up to five weeks' holidays a year, while working privately you can look for higher salaries.
• There are excellent training opportunities.
• Salaries are competitive - especially in Australia. A Registrar might earn from $100,000 to $180,000 while a Specialist can earn up to $500,000.
What is the lifestyle like?
Whether you choose Australia or New Zealand - you're in for a great way of life! To give you an idea…
• There's a fabulous work/life balance - it's about less stress, decreased working hours, shorter commuting times. In New Zealand if you work 10 days in a row you get an extra two days off.
• A quality lifestyle - both countries rank as offering the highest qualities of life in the world. Safe, green environments, healthy lifestyle options and modern technology blend with healthy economies and well-developed transport networks.
• Great cultural mix - people of all cultures settle in Australia and New Zealand - making them vibrant, fascinating and friendly places to live.
• Great education - Australia and New Zealand have strong education and sports cultures. They are wonderful countries in which to raise kids!
• Perfect weather - The climate is just incredible and made for outdoor living, fun and adventure.
• So much to see and do - Both countries are beautiful and exciting in equal measure: New Zealand offers exceptional landscapes, from mountains and lakes to rainforests - making road-tripping around the two islands a must. Australia is your chance to enjoy a laid-back, easy lifestyle while also loving the benefits of living in an efficient and innovative country.
Get in touch with our Medical Division team to find out more about making an exciting and rewarding move down-under.