TTM + 3X10X = 100% Passion for Positive Impact
At TTM Healthcare Solutions we recognise the vital role of sustainability n our business journey. We know that 'doing the right thing' holds an important place in the hearts and minds of our employees, talent and partners alike. We are totally committed to maximizing our POSITIVE IMPACT, and so, as we grow, we constantly seek out opportunities where we can make a real difference within our community, society and the world. For us, business success MUST also achieve a greater, common good - and it's a key part of our strategy this year.
Our 3X10X Vision
As a company, we're committed to a vision of 3X10X- which means we want to be THREE Times the Size with TEN Times the Positive Impact. Our goal is to be purposeful, commercially sound AND positively impactful, achieving growth that is sustainable. Across the business, we collectively understand the impact that our organisation and our collective efforts can have on environmental, social and community projects. We are only interested in sustainable growth and our goal is always to be purposeful, commercially sound and positively impactful. We believe this approach is the only truly sustainable business approach for the future. We encourage our people to be brave, to speak up on environmental matters, to create a more sustainable business model and to utilise their skills and learnings to make a difference in their communities.
For clarity, you need look no further than the 15 Family Principles that guide us at TTM - values that express the essence of who we are. These values are embedded in the way we work, inform every decision we make and every opportunity we take. One of favourite Principles is 'Make The World Better', which sees us actively seeking out ways to make positive differences in the world - through our commitment to Social Value, our Corporate Social Responsibility (CSR) partnerships, sponsorships and fundraising.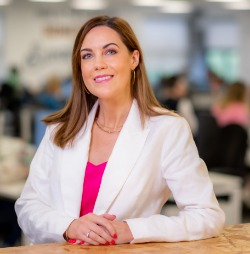 As TTM CEO Paula McDonnell says:
"We are proud to partner with charities, local enterprises, not for profit organisations and sporting organisations of all shapes and sizes in our communities - working with them to help them realise their potential and make a difference for future generations to come. By consolidating our positive impact efforts under 10X we are affirming our commitment to sustainability, empowering our people to make better choices and creating a more sustainable Group."
A Driven CSR Committee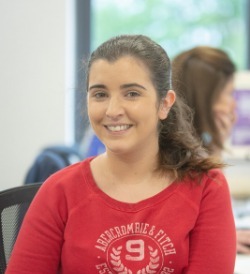 We are fully aware that achieving our 10X ambition will take dedicated resources. One of these resources is our strong and active CSR Committee, working out of our HQ in Ennis. This Committee of 14 #TTMTribe members has a mandate to contribute to the business' overall positive impact targets, and is led by Chairperson and TTM Financial Accountant, Aoife Guilfoyle, who says:
"Like everyone at TTM, each member of the Committee wants to have a positive effect on the world. TTM attracts this kind of person - people who understand the role they can play in helping others and championing change. And this is an understanding that has only accelerated since COVID."
The Committee's impact strategy spreads focus across 3 different charitable fronts:
-National Legacy Charities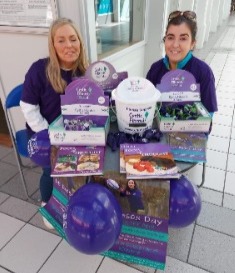 Within our HQ we hold annual set events for the charities we've supported from the start. These include Christmas Jumper Day for CF Ireland, which last year raised €700, and a Bake Sale for Daffodil Day which raised over €650 for the Irish Cancer Society. Each year we run an October Breakfast for Breast Cancer Ireland and participate in Movember to support men's health. While raising funds is obviously a goal, so is education and spreading the message of each charity.
-Local Charities and Initiatives
Engaging with our local community is a TTM priority, and in 2023 from our Manchester hub we are giving our support to LifeShare which supports the homeless community in Manchester, and the Christie NHS Foundation Trust cancer centre.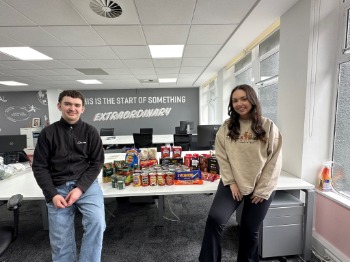 In our Ennis HQ we are giving our support to Sláinte An Clár which provides support for people living with cancer and their families, as well as Clare Haven which supports women and children experiencing domestic abuse.To generate funds for these local charities, the Committee is excited to have a full calendar of events planned. They have just held their Easter Raffle, raising €900 for both local charities, and will be holding a Community Fun Run in September which will be open to the public. A Car Wash at our offices is next, and in the fourth quarter of the year the team will be running its always popular and fun Tenner Challenge.
The Committee is also planning a special Stationery Drive for disadvantaged schools in the area and the use of our offices as a drop-off point for the annual Christmas Shoe Box Appeal.
"Looking at ways to Reduce-Reuse-Recycle is also important, such as a clothes collection which we recently donated at a Barefield school. There's lots of fun stuff too: to encourage our #TTMTribe to minimise food waste at home we're asking them to share their 'end of week' recipes using items left in the cupboard!" says Aoife.
-International Charities
Internationally, we are proud to be in our fifth year as a key contributor to Indreni- a charity with key objectives of increasing access to education for the children in Nepal. Here the focus is on improving the quality of education available in Nepal and empowering the Nepali youth to achieve their potential and make a difference to their society. Annually, members of our senior leadership team visit Nepal and experience the work that takes place on the ground. You can read more about this here.
Harnessing What We Have
While fundraising is a core focus of our CSR Committee, the group 'thinks outside the box' to see how TTM can make an impact in other ways. The Committee identified 3 key 'tools' that we have available: People, Skills/Talent and our HQ (offices).
We want to empower our people to support our sustainability goals by engaging with their communities to make a difference. One of the ways we do this is to give each person 6 Volunteering Days which they can dedicate to a charity of their choice.
"In terms of skills, we look at how our own people can apply their talents and expertise to benefit others. For example, I might go into a school and speak about money management.
Our building too can make an impact: we offer the space to schools, clubs and community organisations for their use after hours," says Aoife.
Supporting Sustainability
To get behind further sustainability we have taken membership with Grown Forest- supporting their nature reserve and planting native trees in Ireland for each new person joining our internal team. You can read more about this here.
Recognised for Social Value
As we focus on these positive impact projects, we're proud to be working from a position of strength. In 2022 TTM was the first company in our sector to be awarded the Social Value Quality Mark Level 1from Social Value Quality Mark CIC. This highlights our standing as a values-led business that is determined to collaborate with employees, partners, talent, and the broader community to deliver best-in-class solutions that demonstrate Social Value. You can read more about this here.
TTM is inspired and driven to use our platform for a greater good. To find out more about our approach to Social Value and positive impact, get in touch here.