Wellness Tips from Our Valued Candidates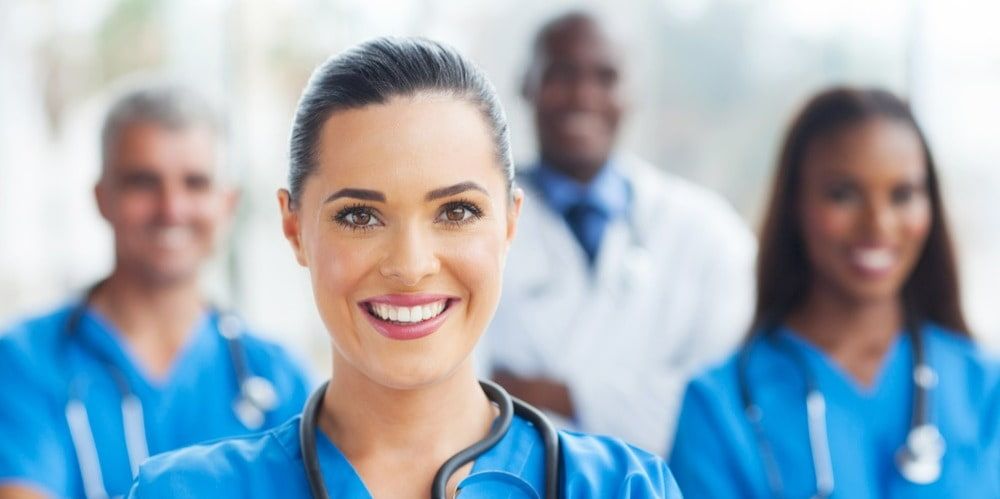 Words from the Wise…
Our Candidates Share Their Best Wellness Tips
What does it mean to be mindful of your wellness? This October, as we focus on all things wellness and well-being, some of our wonderful TTM candidates share their tips, advice and thoughts on the importance of checking our mood, being mindful of our stressors, and taking positive steps to get more of those feel-good moments…
At TTM we thrive on getting to know our candidates and what they need from us. And we love learning from them too. That's why, we asked our valued candidates to tell us how, in their busy working lives, they manage their personal wellness and keep stress at bay.
We're pleased to share their thoughtful insights and advice with you now…
Make More Me Time
It's so easy to NOT set time aside for ourselves. We put everyone else and their needs at the front of the queue, then find we're running on empty. So many of our candidates told us that they take 'me time' very seriously - helping them to relax and reset.
Clerical Officer, Erica advises "Take some time out alone for yourself even it is for just a few minutes to reflect on the day" . While Multitask Attendant, Lisa said "Always take time out each day. It could be just 10 mins reading a book or an hour going for a swim or run. Its healthy to disconnect from social media and make time for yourself."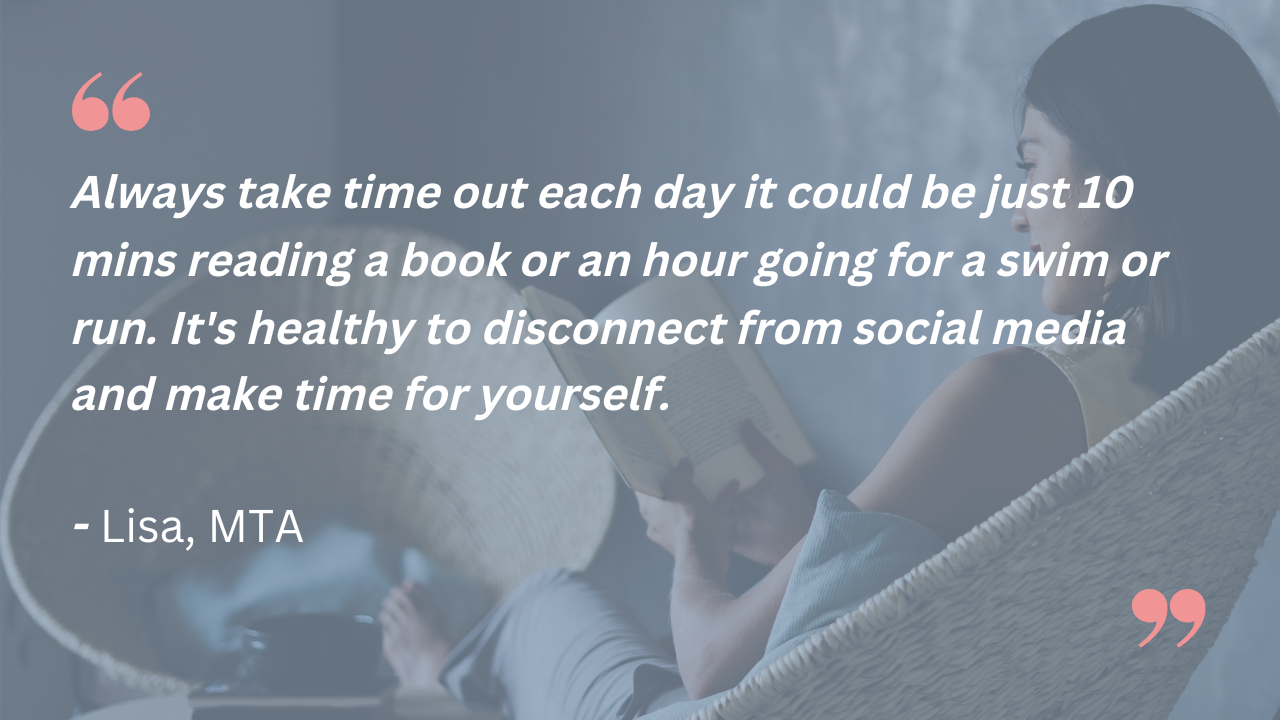 ​
Whether it's listening to music or enjoying a bubble bath - taking time to unplug and unwind helps us sleep better, improves our mood and patience, and strengthens our creativity. It's also important that you 'schedule in' your relaxation time on your calendar, as you would any other important event or appointment - to help you make sure it happens.
Mindful Meditation
We're super-impressed to see how many of our candidates meditate to stay balanced, calm and strong in today's busy world. Clerical Officer, Elizabeth has some sound advice to share and an excellent, easy way to build moments of quiet reflection into your day:
"Slow, meditative breathing while waiting on the kettle to boil. I used to never have time, or simply didn't think of meditating so I have made it something I now do a good few times a day. The time it takes for my kettle to boil gives me 2 minutes of frequent calm down - to check in and reset with myself. So easy - it takes no effort or set up at all, but it has changed my life as now stress doesn't have a chance to build up. I'm able to let go of it before it becomes an issue, even on a busy day."
Nurture Yourself
The adage 'you can't pour from an empty cup' came through loud and clear from our candidates, who agreed on the importance of prioritising your own health - physical, mental and emotional.
"Take care of yourself, travel and have good food while you can" says Healthcare Assistant, Ogochukwu.
Multitask Attendant, Amanda, advises "Take time for yourself and breath have a cup of mint tea and do it all again."
And Healthcare Assistant, Abiola says "Rest well to be ready for any task at work."
Healthy Living
To help stay strong and resilient - physically, mentally and emotional - our candidates told us loud and clear that they pay good attention to 'the basics' of wellness:
Staff Nurse Lorraine said: "Exercise and eat and drink healthily - especially at this time of the year. Keep your body warm and hydrated with cups of tea or coffee."
"Drink more water on your shift", says Healthcare Assistant, Rony.
While Clerical Officer Patricia told us to"Move from the desk. Get out into fresh air for even 10 minutes in the day. Doesn't matter if it's raining - you will be so energised."
It's all in the Mood
We often see the phrase 'Choose to be Happy'. But what does this mean? Well, it's all about actively choosing to be positive and practising behaviours and habits that help us feel optimistic and contented. When we have plenty of positive emotions in our day-to-day lives, we feel happier and healthier, we learn better and we're open to new possibilities.
Multitask Attendant, Tina advises that "Life is better when I'm laughing" and Healthcare Assistant, Aisling reminds us to "Always be kind."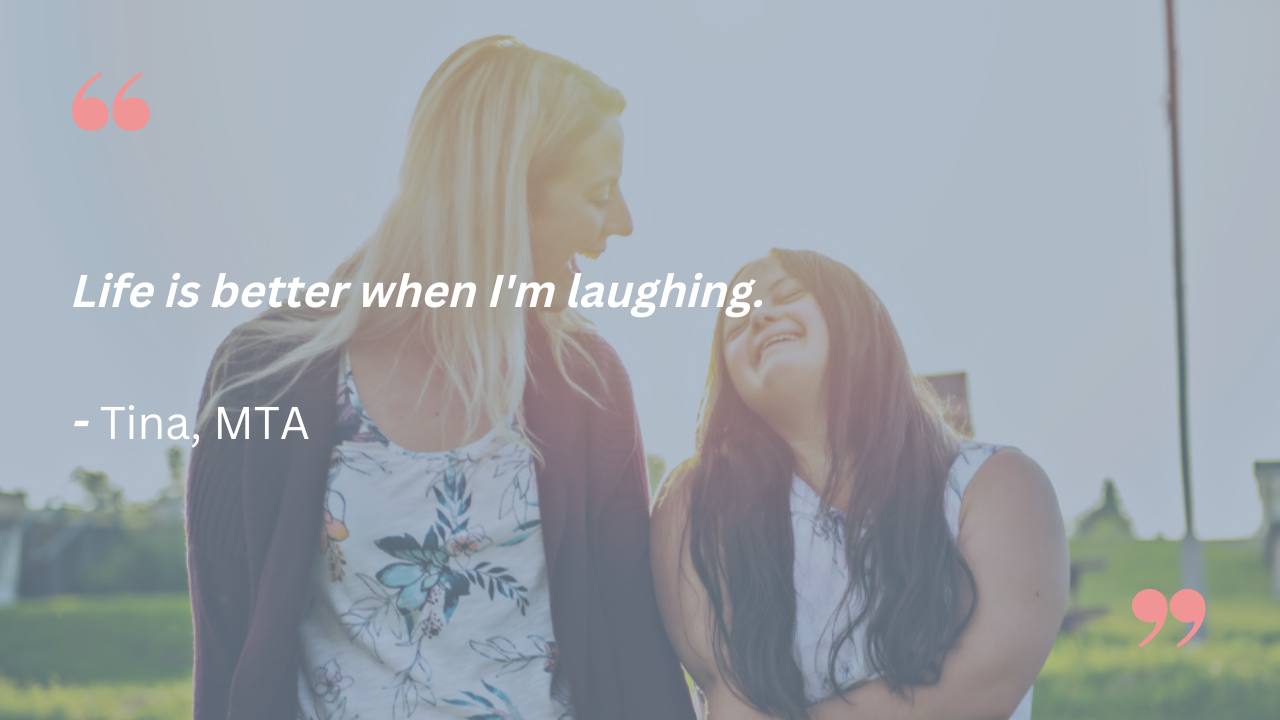 ​
Locum MRI Radiographer, Deborah, suggests:
"Try to have a Growth Mindset - this is the idea that we can grow our brain's capacity to learn and solve problems. Having a Growth Mindset is important in many areas of life, but it can have a particularly strong impact in achieving our health or wellness goals. You can nurture a Growth Mindset by asking for feedback, criticism, or ways to improve, and by looking for opportunities to grow instead of obstacles."
Meanwhile, Social Care Worker, Faith suggests actively choosing 'calm' as an emotion at work:
"Always be calm in any workplace and make sure you ask questions."
TTM cares about well-being at work. As a TTM Candidate you'll embrace a career that is as rewarding as it is challenging – offering you versatility, flexibility and opportunity. Search all available roles here.
If you are interested in joining our #ttmTribe, search our current Recruitment and Support Teams jobs here.