How Can I Work as an Endoscopy Nurse with TTM?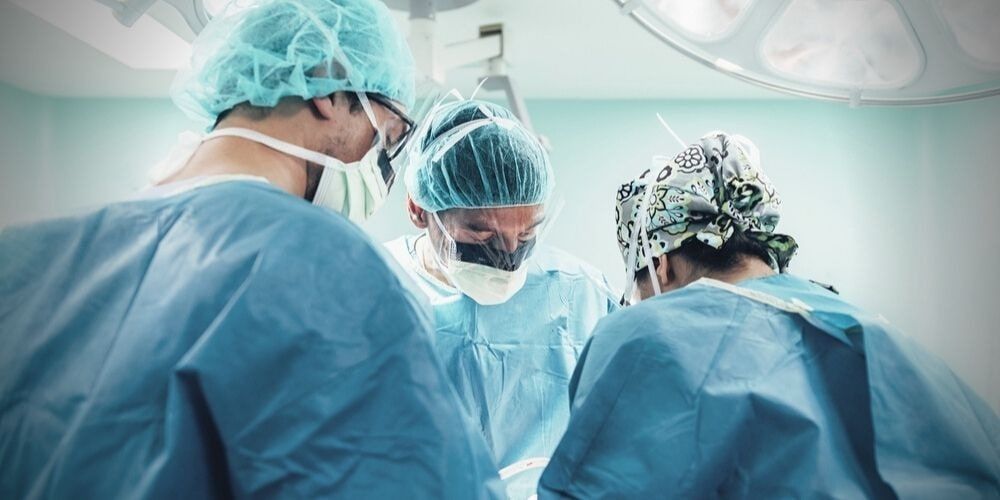 ​One of the key benefits of working with TTM Healthcare is the opportunity to specialise in your area of interest and in the healthcare setting that suits you best. Our highly specialised Endoscopy division offers exactly that. This team is 'the leader in all things endoscopy' and provides excellent opportunities for all Endoscopy Professionals across the UK.
From Endoscopists and Endoscopy Nurses to Theatre Practitioners and Patient Administrators, the team is ready to place you in state-of-the-art facilities – allowing you to grow your career within this fast-developing and rewarding field of healthcare.
To tell us more about how the team works and the benefits you can enjoy, we talked with the driving force behind our Endoscopy division – Recruitment Consultant Claudia Faraoni.
What is Endoscopy?
An Endoscopy is a clinical procedure during which internal organs are examined using an instrument called an endoscope. This is a long flexible tube with a light and camera at one end. Endoscopes can be inserted through the mouth or through the bottom.
An endoscopy can be recommended when a patient has difficulty swallowing, tummy pain, diarrhoea, weight loss, heart burn and indigestion. There are several types of Endoscopies. When the digestive system (oesophagus, stomach and top of the small intestine) is examined it is a Gastroscopy. If the bowel is examined it's a Colonoscopy.
Other types of Endoscopies include a Hysteroscopy when the inside of the womb is examined, a Capsule Endoscopy and a Cystoscopy to look inside the bladder. Sometimes tissue samples are taken.
What does TTM's Endoscopy division do?
We're very proud to be the preferred provider of all Endoscopy staff for the largest healthcare provider in the UK. This client works with hospitals and commissioners across the NHS and independent sector – to provide state-of-the-art diagnostic services to their patients.
To achieve this, the client has 14 purpose-built diagnostic centres all around the UK - and our job is to provide the specialist teams they need on the ground.
Taking Endoscopies out of hospitals and into specialised sites like this means that more people can be seen, more quickly – and we love being a part of this progressive system.
Where are the Endoscopy jobs located in the UK?
There are so many great places to work and live. Our client has specialised mobile units in Preston, Manchester, Rugby, Kidderminster, Bournemouth and Southend-on-Sea.
In addition, there are static units in Bristol, Peterborough, Witney-Bicester in Oxford, Ipswich, Braintree, Romford and Ealing.
We will also be recruiting for Endoscopy staff for three new mobile units in Kidderminster and in South Wales.
What Endoscopy roles are available?
There are so many opportunities, and so many different roles. These include Endoscopy Nurses, Endoscopists, Consultant Gastroenterologists, Patient Administrators and Nurse Endoscopists, who assist doctors with Endoscopic procedures.
Are the Endoscopy roles Temporary or Permanent?
Traditionally we have worked with Temporary roles, but we now work with Permanent jobs too.
If I'm an Endoscopy Nurse, what type of work would I be doing?
Our Endoscopy Nurses work in admissions – which means you'd be responsible for checking in of patients and preparing them for the procedure. You'd work in the examination room itself, and in the recovery room after the procedure.
You would be assisting on all forms of Endoscopies including Colonoscopies, Gastroscopies, Flexible Sigmoidoscopies, Endoscopic Ultrasounds, Cannulation and Venepuncture.
The work itself is very varied. You would be doing diagnostic procedures for many different conditions, including sore throats, swallowing difficulties, Dyspepsia, GORD, IBS, Gastric Ulcers and Polyps.
What qualifications would I need?
Endoscopic Nursing is a type of nursing specialty. You would need to be an Endoscopy-trained Registered Nurse – Band 5 to Band 7. You would also need to be signed-off each year for all clinical competencies.
You'll need:
Registration with NMC/HCPC

Full immunisation history

DBS registration

Previous experience working in an Endoscopy department

To demonstrate appreciation of patient care and confidentiality
Is being an Endoscopy Nurse stressful?
Many people find Endoscopy Nursing a lot less stressful than nursing on fast-paced wards. It's specialised – so it's more organised and not so hectic. It can be fast-paced and it's hard work - but it is controlled which makes a huge difference. All procedures are scheduled with allocated times and the whole system is very efficient. Normally there would be 12 procedures in the morning and 12 in the afternoon – but because the work is planned and time-allocated, it can feel a lot less frenetic.
What makes a good Endoscopy Nurse?
A good Endoscopy Nurse needs to be able to work seamlessly through the whole process – from preparing for an endoscopy to discharging a patient home after the procedure.
Clients who come for Endoscopies can be quite stressed, afraid and feel vulnerable. It's the nurse's job to talk them through the stages of the procedure, to be reassuring and empathetic. If they have questions, it's the nurse's job to educate them.
It's also important that an Endoscopy Nurse can communicate well with the doctor and call attention to areas of concern, and to make sure that every aspect of the procedure is organised and managed – from equipment to paperwork.
Why is Endoscopy a good specialty?
There's no doubt that diagnostics is a robust sector of healthcare offering excellent job prospects. With people living longer, procedures like Endoscopies are becoming more common, so there is a lot of work available.
Why be an Endoscopy Nurse with TTM?
There are so many good reasons. Our nurses want to work with us because they get exposure to clients within the NHS as well as private ones. They enjoy the mix and the diverse types of procedures.
Working with our client means our nurses get to work in highly advanced, JAG-accredited diagnostic settings, which have received awards for Endoscopy.
The financial rewards are good (we pay weekly), and the work flexibility is excellent. Also, working with us means nurses can be paid via a limited company (in line with IR35), rather than PAYE – so they enjoy substantial tax savings.
How do you take care of your candidates?
I look after 60 candidates, with another 28 coming on board soon. And they really are like family! A third of them have been with me for 3 years – which I think is testament to the fact that we look after them so well. Each person has a dedicated consultant to support them and guide their career growth.
Candidates also have access to our 24/7 On-Call Team, to help with any queries they might have. A signature of TTM is the interest in, and care we take of, our candidates: I spend a long time getting to know each person I work with and am proud of the relationships we have.
What should candidates do if they're keen to work with your team?
Get in touch now. We'd love to take them through what we can offer and help them make a move that's right for them. Complete the form at the end of the page:
​