TTM's New Rewards Programme in the UK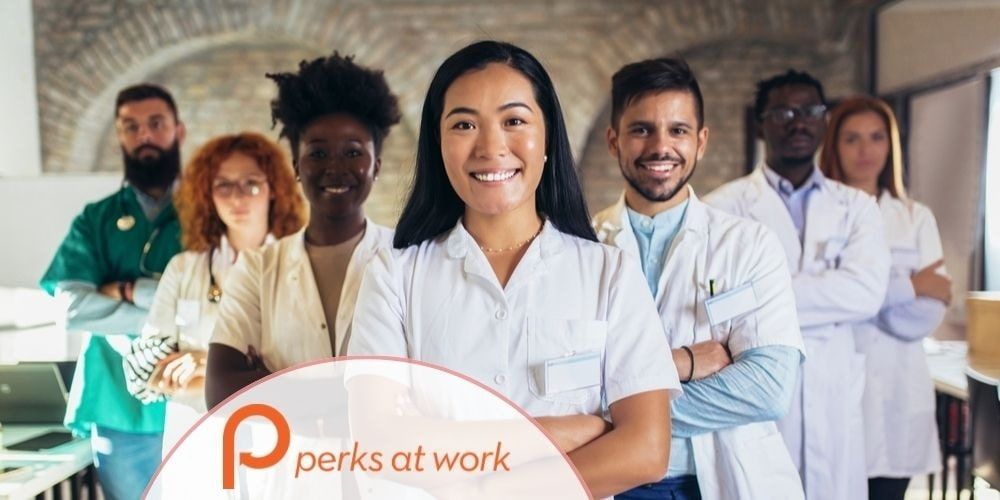 Our NEW Partnership with Perks at Work is Live in the UK
At TTM Healthcare Solutions (TTM), we are inspired by your potential, your energy and your commitment – and every day we want to do more to help you be the best you can be. We value you, and while we hope you feel this in lots of different ways, we would like you to feel value in your pocket too.
We care deeply about our agency staff and the difference you make every day to patients lives, and are launching our new partnership with Perks at Work – one of the most innovative and exciting savings, rewards and benefits programmes on the market.
Here's a closer look at how you benefit…
You'll Get Excellent Discounts and Savings
Right now, savings are more important than ever, and we'd like to help you get more out of your money every month. Perks at Work gives you exactly that, offering a range of discounts on leading brands and services. In fact, you'll have access to 30,000 national and local discounts in over 20 different categories – including electronics, home appliances, food and groceries and a whole lot more. Tesco, Asda, Sainsbury's TK Maxx, Argos, PC World, Fitbit and Booking.com are just some of the brands you love that are part of the programme. Whether you're buying household essentials, booking a holiday or focusing on your fitness – you'll enjoy some great savings!
You'll Earn Points and Save MORE
When you shop through the programme, you'll earn WOWPoints which you can redeem at any of the programme's partners, including Samsung, Adidas, Ikea, Argos and so much more. For example, if you have 10 WOWPoints you can get 10% back on your purchase.
You'll Enjoy FREE Online Classes
With Perks at Work's Community Online Academy, you can access more than 100 virtual adult and children's courses for FREE – all focused on fun, learning, personal development and skills growth. You can take part in live instructor-led classes or watch on demand on the Video Hub. From Cooking and Yoga to Leadership Development and Public Speaking – it's about getting healthier, smarter and aiming for more out of life. And it costs you nothing!
So, what does it all mean for you?
Perks at Work means you get real, tangible rewards for your hard work and commitment to TTM. It means more money in your pocket every month to help you afford the things you want and need. And it means you can look after your physical and mental wellbeing and skills growth - at no cost to you.
How to Get Started
Currently Perks at Work is open to TTM's Agency staff who have recently worked for us in the UK.
All you need do is contact your TTM consultant who will give you access to Perks at Work. Then you're good to go. Thank you for being a huge part of the TTM success story – we hope you enjoy your new rewards!
If you're part of our TTM agency or temp tribe - take a moment to check out our current open roles.