TTM Job Opportunities In Northern Ireland for Nurses & Healthcare Assistants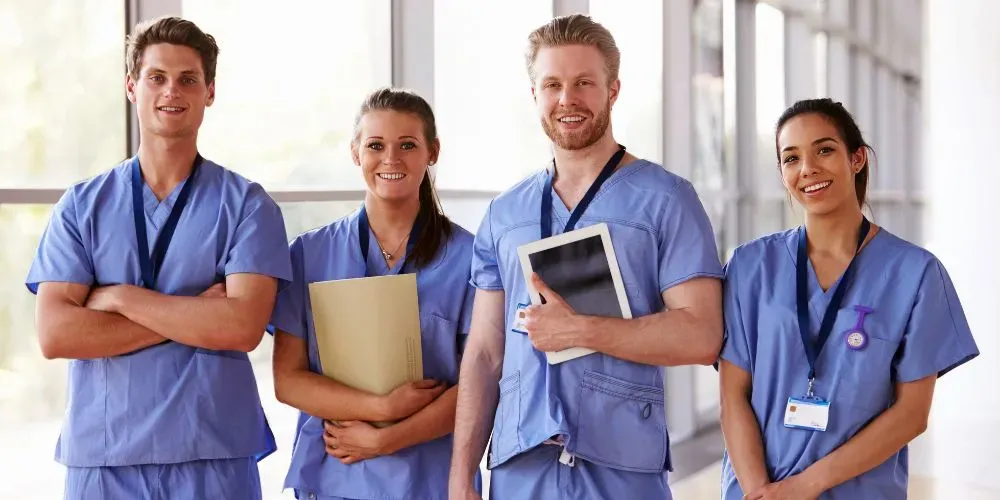 If you're a Nurse or Healthcare Assistant, TTM Healthcare Solutions is pleased to share some good news with you. We're hugely proud to have recently been awarded Tier 1 Status on the Framework by the HSC in Northern Ireland. This means we have a wealth of excellent Locum and Temp jobs available for you in Northern Ireland: the ideal way to increase your earnings and maximise your work flexibility. Here's all the information you need…
The HSC recognises TTM as a Tier 1 approved provider for Locum and Temporary jobs for Nurses and Healthcare Assistants. This recognition includes jobs for Registered Nurses, Midwives and Health Visitors (Lot 1) and for Healthcare Support Workers (Lot 2). So, what does this means for you as a professional?
Job Opportunities for You
As an approved provider, TTM gets FIRST ACCESS, EVERY DAY, to all available bank/shift hours - BEFORE other providers. You get first choice of the best jobs!
Easy and Convenient
Once you're registered with TTM as a Locum or Temp Nurse or Healthcare Assistant, you'll get notifications about suitable bank or Locum shifts across the HSC Services.
Excellent Rates of Pay
All jobs are aligned to the rates set out in the Framework. It's an ideal way to boost your regular income.
Flexibility
You can choose to work the hours that suit your current schedule, commitments and lifestyle. And don't worry - any such Temp or Locum work you undertake is permitted by your employer.
Excellent Choice
We offer roles across all five acute Trusts in Northern Ireland: Belfast HSC Trust, Northern HSC Trust, South Eastern HSC Trust, Southern HSC Trust, Western HSC Trust and the Northern Ireland Blood Transfusion Service. So, we can offer you an enormous choice of work locations and healthcare settings.
The Very Best from TTM
If you're considering agency work - TTM is your partner of choice. TTM is globally recognised as a leading talent management company that's wholly dedicated to the healthcare sector. We know healthcare inside and out. As a Temp or Locum worker you'll enjoy the support of your own dedicated consultant who'll be there for you with 24/7 on-call support and who takes time to get to know what you're looking for. They'll take care of all the paperwork and documentation - making it super-easy for you.
You'll enjoy access to exclusive savings and rewards on everything from shopping to fuel and travel with our big-benefit Perks at Work programme.
Receiving Tier 1 status on the HSC Framework is testament to our commitment to quality, service and compliance. Work with us and you know your career journey is in the best hands.
Find out more about Temporary Nursing jobs with TTM here.
Find out more about Temporary Healthcare Assistant jobs with TTM here.