Working as a Nurse in London - What's it like?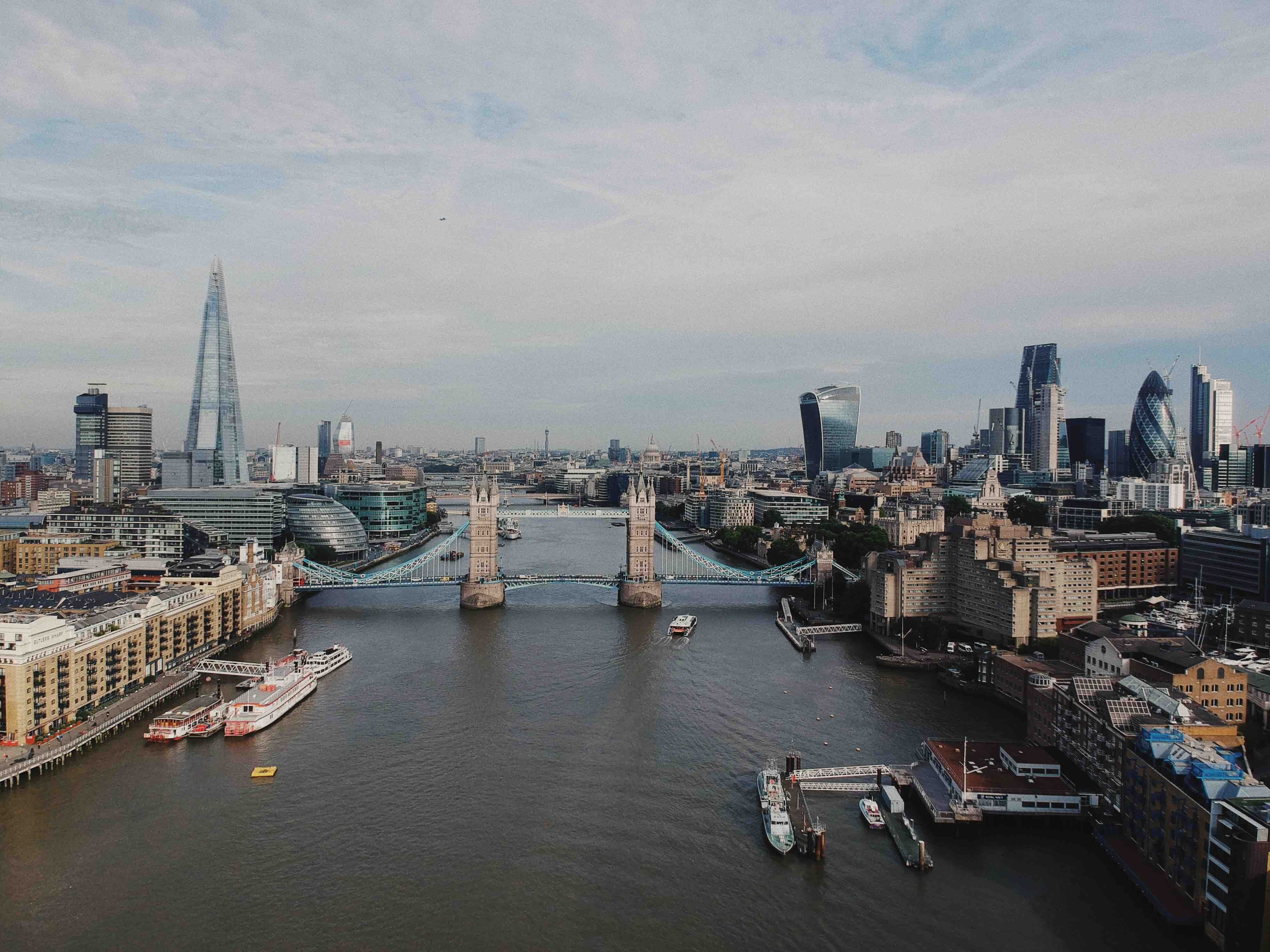 ​What to Expect When You Make Your Move
The saying goes that "A bad day in London is still better than a good day anywhere else." You've seen the movies, read the books, sighed over the pictures of city lights, Royalty AND sophisticated shopping. But what will it really be like when, as a Nurse, you make the decision to move to London to grow your career? What makes London such an appealing place in which to work and live – and what does it have that makes it so unique? We give you the low-down on London living…
1 All kinds of everything!
Perhaps what makes London really special is that there truly is something for everyone. Whether your idea of a great afternoon is strolling down the South Bank, soaking up a wealth of culture at the National Portrait Gallery, or simply enjoying great food at one of the thousands of restaurants and coffee shops – you'll find your happy place here.
2 Multicultural magic
A wise bear named Paddington once said, 'In London everyone is different, and that means anyone can fit in'. London is one of the most multicultural cities in the world – with over a third of its population born in a foreign country. This means the colour and variety of the city is second to none, there are different cultural events happening in every part of town, and you'll find restaurants serving national dishes from just about any country. Shops, markets, music and theatre all reflect this rich diversity and there's always something new to discover.
3 It pays to live here!
Yes, London is expensive, and its high rents are no secret. But the city is also known for its high salaries to match - while many roles in London include a London allowance to cover the higher cost of living.
4 Right role ready!
General Nurse. Midwife. Mental Health Nurse. Emergency Nurse Practitioner. Whether you're a newly-qualified Nurse or Specialist Staff Nurse, no matter what your experience or specialism - London has the job for you. And when you work with TTM Healthcare we help you find it, in the right place, at the right time.
5 History at its heart
Everywhere you look in London you're reminded of its rich history, ancient stories and colourful past. There were people settled in London as far back as 4500 BC, while life in the city officially began after the Romans invaded in 43 AD. Whether its Victorian splendor, Tudor landmarks such as the Tower of London, or Georgian architecture – to live in London is to be a part of history alive.
6 Foodie fantasy
Choose from a superlative fillet at a top steak house, afternoon tea in Knightsbridge or a pavement table at Borough market! London is a foodie's paradise, so whether you go for a Caribbean street food treat in Camden or fine continental dining in Whitechapel – you'll never have your fill in London! And if top-end dining is your thing, there are 87 Michelin star restaurants in this great city.
7 All the attractions
Westminster, The Tower of London, Buckingham Palace. The incredible panoramic views from the London Eye, the fascination of Madame Tussauds and the magic of a tour of the Warner Brothers Studios – every day is a fresh adventure in London. To satisfy your culture fix there are museums, galleries and exhibitions in abundance, and endless off-the-beaten track discoveries to be made.
8 Top Transport
Despite the size of the place, it's easy to get around in London. The London Underground (the Tube, which serves 1.2 billion passengers a year), trains, buses, cabs and even riverboats make it a pleasure to get to where you need to be – and the introduction of 24-hour transport means the city only sleeps when you do!
9 Fabulous Fashion
London is one of the four main fashion capitals of the world, with the exciting London Fashion Week happening in February and September. And whether the boho chic of Camden or the sophistication of St James' is your style – you'll find your London look!
10 Shopping up a Storm
From quirky vintage markets to some of the finest department stores in the world – London is shopping central! The world-famous Oxford Street has over 300 retail stores alone, Regent Street is all about elegance and style, and Carnaby Street is home to indie fashion and heritage brands.
11 Non-stop Nightlife
Whether you want to dance the night away, have a meal overlooking the city skyline or watch a movie on a rooftop under the stars, London has the lot! Plus, there are around 3,600 bars and pubs across the capital!
12 A Walk-Away
From beautiful tree-lined streets to parks and green areas, London is made for walking – prompting writer Virginia Woolf to say, "to walk alone in London is the greatest rest". Over 40% of London is parkland, so you're never far from a place to sunbathe, have a picnic or kick a ball.
13 Live and Learn
If you're keen to continue your studies, you'll love that London is home to some of the best universities in the world and the city has one of the highest student populations of any city. There are 33 universities here, and University College London (UCL) and Imperial College are included in the top 10 universities in the world.
14 Ticket to Fly
Based in London, the world is at your fingertips. London's Heathrow Airport is the third largest airport in the world in terms of its number of passengers and is your easy gateway to Europe and most other destinations around the world.
15 Safety First
London is one of the top 20 most safe cities in the world in which to live.
Watch: Some of our recent candidates tell us why they relocated to London with TTM:
​
​We're here to answer all your questions about making a move to London – just chat to your consultant. Here's to loving London life!
Find your potential - search our latest Nursing jobs
.