TTM Takes the Winning Way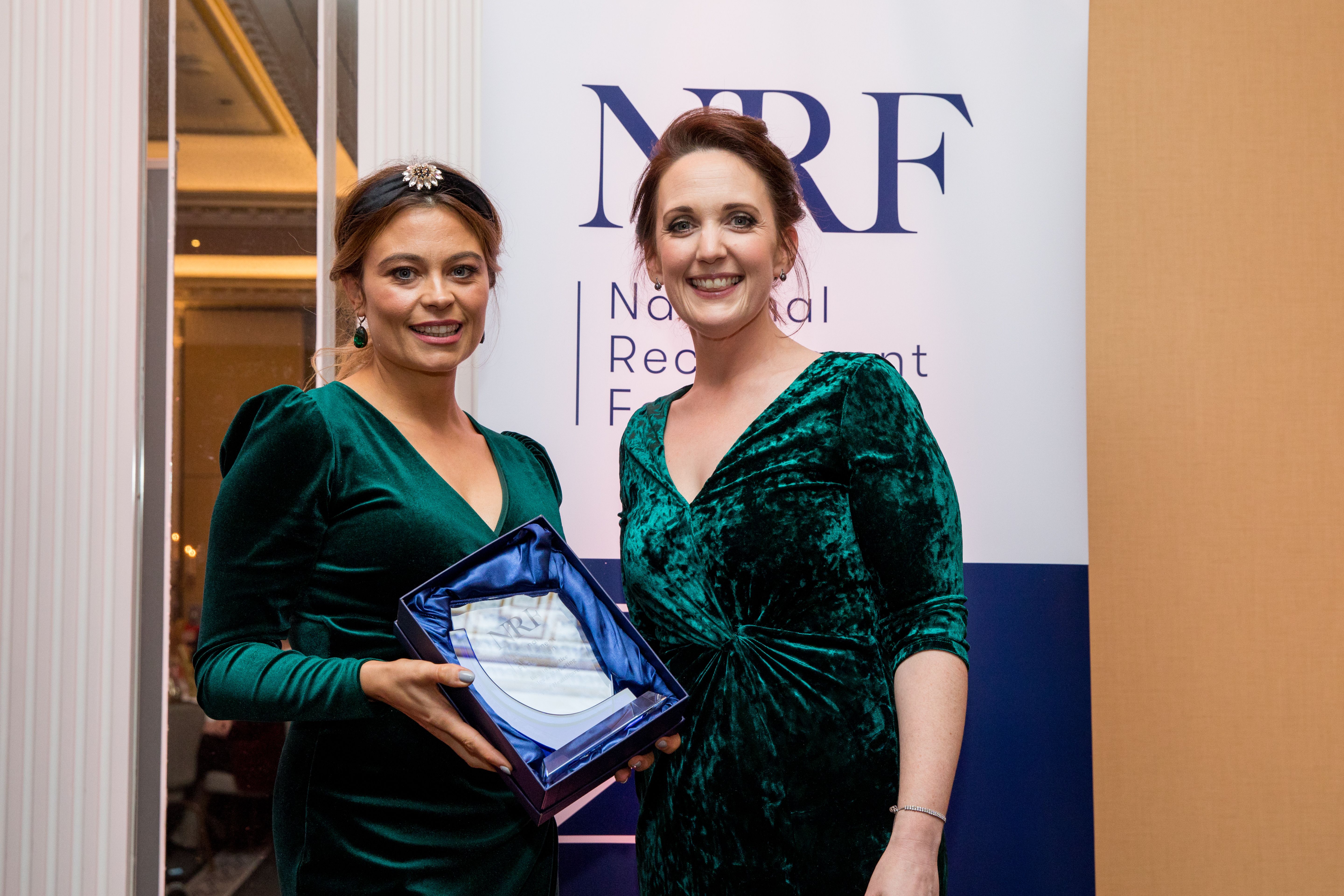 Achieving Excellence During Awards Season
Who doesn't love this time of the year, when the parties start, the finery comes out and everyone's feeling festive? Well at TTM Healthcare, we have a few extra reasons for celebrating: it's awards season and once again our exceptional team proved that this is our time to shine! We are proud and hugely excited to have been recognised and rewarded at the 2019 chapters of both, the National Recruitment Awards and the Clare Business Excellence Awards – with "innovative and forward-thinking", and "Corporate social responsibility with longevity and sustainability" just some of the honours bestowed on our entries.
Recognising Marketing Excellence
TTM Healthcare took one of the top prizes at the National Recruitment Federation Awards, where we won the'Best in Practice – Sales and Marketing'accolade. The NRF is a voluntary organisation set up to establish and maintain standards and codes of practice within the recruitment industry. The prestigious NRF Awards are run in association with LinkedIn, RecruitIreland.com and the Irish Independent – and this year there were over 200 entries from recruitment companies countrywide.
Our NRF Award acknowledged the many ways we have used 2019 to truly differentiate our service in the market:
We started to tell and live our brand story – Clients and candidates are the lifeblood of our business, and we have worked hard to bring alive our commitment to delivering extraordinary experiences that truly enhance the quality of people's lives. From the very
beginning, we set out to shake-up the world of healthcare recruitment and disrupt the 'expected' service our sector has traditionally provided. We knew that to do this, we had to really understand what clients and candidates need from us – to have a real, genuine interest in people. To sit down, talk, listen and learn. Over the years this culture has become who we are – and 2019 was the year we started to really tell our story. We launched our bold, newly-evolved brand positioning and communication style –
and we appointed a Head of Brand Experience and Brand Team to drive our commitment. We re-examined our company values and principles – and we made sure these are the beating heart of all that we do.
We launched our new digital home – Our new website is our values in action – super-easy to work with, while giving our community all the information needed to get the most from working with us, from job search to application.
We made sure we're relevant – Our candidates are mostly millennials, and we need to communicate with them in a way that works for them. We have made it a priority to craft relevant content for our talent pool – with which they can engage and share with their peers.
We made real connections – Facing a known shortage of nurses in the Cork region, we hosted a dual-branded Nursing Open Day to attract and engage high calibre professionals. We could then screen, interview and make job offers all on the same day. We used initiatives like this to really bring our culture to life – making sure all Open Day communication, messaging, job descriptions and website content tapped into the essence of our new brand story. To drive registration for the Open Day we launched a four-week campaign that included company social channels (Facebook, Twitter, LinkedIn, Instagram, Google My Business & Workplace). We secured 30 registrations, screened 21 candidates, scheduled 10 interviews and made 9 job offers. Joint Open Days are now part of
our company strategy, with many clients working with us primarily because of this efficient approach.
We empathised – We continued with our internal learning and development initiative – 'Walk in my Shoes' – which sees our internal team sit with team members from other divisions to gain an insight into their role. Via Workplace, we shared personal stories from our recruitment and agency teams – to express the heart of the people behind our passion.
Total-Thinking CSR
Honouring our business from another point of view was the Clare Business Excellence Awards in November - the premier benchmark for excellence and outstanding achievement, amongst Clare businesses. We received the 'Leadership in Corporate Social Responsibility' Award – which recognises companies that set the standard for the responsibility they show to their local communities, consumers and employees, as well as to the environment.
At TTM, our simple and single mission is to 'enhance the quality of people's lives'. Our CSR policy puts this ethic into action, making a difference in many different ways – and judges agreed that we demonstrated "significant involvement of staff at all levels of the business and have achieved some outstanding results":
Our support of local charities - Each year we nominate two company charities to benefit from our fundraising efforts and in 2019 our Irish teams selected Cystic Fibrosis Ireland, while our UK offices supported the NSPCC. We held two seminars to educate our teams on the work of the two organisations, and both were streamed live on our internal communications platform to facilitate engagement across all our company offices and teams.
Everyone gets involved - All of our employees are encouraged to get involved with the drives organised by our CSR team – a key tool being our initiative 'Volunteer @ TTM'. Team members each spend a half-day per month doing volunteer work at one of our chosen charities within the community - at the company's expense.
Our own internal initiative - Our highly successful, annual 'Tenner Challenge' involves each of our teams being given €10/£10 as a starting point to develop creative fundraising events. This year our also teams arranged cake sales, ran the Great Manchester 10k Run, organised office Olympics and participated in 65 Roses Day to support both CF Ireland and the NSPCC.
Individual effort - We also facilitate fundraising by specific individuals within the company, for charities as diverse as Acquired Brain Injury Ireland and the Irish Pilgrimage Trust. This year TTM Training Manager, Peter Tonge, ran the Dublin Marathon to support CMRF Crumlin Children's Hospital, while our CEO and Founder, Brian Crowley formed part of a delegation to visit the Indreni Children's Foundation in Nepal, where they painted a school and spent time helping the children and staff.
We care about the environment – We have introduced environmental impact to our CSR policy – organising everything from video seminars on fast fashion to how to recycle and compost correctly. And with our #TTMGreen2020 strategy on the way from January next will take this further!
From the biggest wins, to the smallest difference, we're proud of all the ways we've helped make potential happen in 2019. We couldn't do it without our amazing teams, clients and candidates – and for this we say a huge THANK YOU.​
Find your potential - search our latest jobs