Elective Surgery Backlog - The Impacts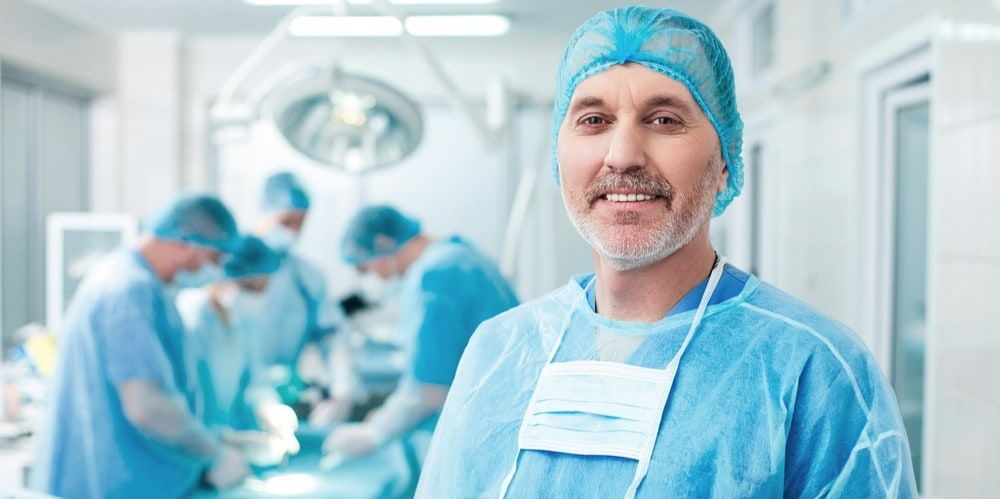 Elective surgery backlog means locum staff at a premium
The profound impact of Covid-19 takes many forms, but the big one is huge waiting lists for elective surgery postponed over the past two years. Nationwide the NHS is struggling to meet its 18-week wait limit, which is not only necessary to save and improve lives, but also a legal obligation. According to the British Medical Association, record high waiting times are due to "the combination of ongoing pressure on services, the backlog of care and chronic workforce shortages".
Opportunities multiply for professionals to ease the burden on exhausted staff of the NHS and hospital trusts. The NHS has pledged to spend £2.3 billion tackling the elective backlog, with "elective recovery funding". Endoscopy nurses and radiography staff are two of the areas where extra personnel are needed urgently and are 2 of TTM's core specialisms.
Health sector analyst Xyla found some huge increases in the numbers of patients waiting more than a year for procedures, with Gastroenterology showed a waiting list of 23,852, an increase of 9,892 on the previous year. Endoscopies, according to a University College London study last year, built up a queue of nearly half a million during lockdowns. Even if procedures were "conducted at 130% [of capacity]", the backlog would not be cleared till January 2023. TTM and our army of specialist endoscopy professionals are dedicated to resolving the logjam.
What does this mean to you?
Well, if you are a healthcare professional with the right skills and the availability, you can help reduce waiting times for patients across the UK, simply by registering with TTM Healthcare (TTM). If you personally can ease the strains on the UK health services, while enhancing your own life, this is a great time to step forward and partner with TTM.
Why work with TTM?
TTM are specialists in healthcare talent management. Enhancing the quality of people's lives is our guiding principle, both for the candidates we place, and for the health services of the nation and the well-being of all its people. The private sector, and the healthcare professionals who support them, are key to solving the problem. Working with numerous private insourcing partners, we offer a portfolio of excellent placements right across the UK.
We guarantee you exceptional care as one of our candidates. While you are busy delivering an exceptional service to your patients, TTM are working hard to ensure you are rewarded with highly competitive rates. The depth of our network of partners ensures that our portfolio ensures you can choose the placements to suit you, your speciality and your lifestyle no matter where you live or want to travel.
Who will be dedicated to you at TTM?
TTM's endoscopy division is recognised as industry leader in all things endoscopy. And we're proud that TTM is the preferred supplier to one of the UK's leading private health providers, which relies on our highly-qualified endoscopy professionals to support its needs in this area. We recruit endoscopy nurses, endoscopists, consultant gastroenterologists, patient administrators and nurse endoscopists who assist doctors with endoscopic procedures.
Our endoscopy division is lead by Claudia Faroni, who will advise and assist you to consider and secure roles that complement your work and life schedule. You will need to be registered with the Nursing and Midwifery Council (NMC), have worked in an endoscopy department, and appreciate patient care and confidentiality.
In radiography we are similarly comprehensive. This division, led by Kerrie Hood, handles requests for radiographers, mammographers, sonographers, MRI operators and all associated roles. Our clients appreciate the personal consideration they receive. TTM has a 24/7 on-call team who help with any queries, or concerns, so you are always supported.
That's the service TTM offers to health professionals. Here's what some of those who came to us have said:
• (Radiography, UK)'Kerrie Hood has been determined, resourceful, and gone above and beyond what I expected. She's an asset to TTM and an all-round lovely person.'
• (Endoscopy, UK)'I have always been hesitant to do agency work, but working for TTM has been wonderfully hassle-free… Claudia Faraoni has been massively supportive and helpful, and it's reassuring to know she is always just a text message away'
• (Imaging, UK)'I would highly recommend TTM to my CT/MRI colleagues, especially if they are looking for an agency equipped with trustworthy recruitment consultants who provide for individual needs.'
Contact us now and start a new chapter in your life and the health of the UK. We have roles across the country, through the breadth of England and Northern Ireland, allowing you to broaden your clinical portfolio of experience, in excellent working environments.