At TTM Healthcare we offer you a premium service to help you find the right Nurse job, at every level and in almost any area of specialisation with incomparable benefits. We currently are recruiting Nurses for jobs across the Private Sector in the UK for a number of Clients. We have Vacancies in various areas including but not limited to: Theatre, Surgical, ICU, Oncology, Neurological, Endoscopy & Dialysis.
Apply now using the form at the end of the page for immediate virtual interviews.
Working as a Nurse in the UK Private Sector
As is the case with nursing in the NHS, there are a huge range of settings available for nurses in the private sector – from large acute private hospitals to general practice and independent organisations/charities, to residential units and care homes. You can find the environment, pace, type of care and specialisation that suits you best. Generally private healthcare settings are smaller than the NHS so the environment can be less hectic, and nurses can often give more one-to-one care, as the staff to patient ratio is much lower.
As a Nurse in a private setting, you may find it easier to negotiate flexible hours to suit your lifestyle. For example, if you choose to start a family but still want to work and progress your career. The private sector is also very big on further training and development and will often support nurses in terms of further education opportunities, supporting them financially to do courses in universities. Nurses in the private sector can be offered incentives such as private health insurance, dental cover or even a company car for more senior roles.
Current Vacancies
Theatre - Theatre practitioner/ Scrub Practitioner/Recovery/ Anaesthetic Practitioner/Operating Department Practitioner/ODP, Staff nurse level up to Lead Practitioner roles available

Oncology - Oncology Nurse/Haematology Nurse/Stem Cell Transplant Nurse/Chemotherapy Nurse.

Surgical - Surgical Ward, Outpatients, Pre-assessment, Senior Staff Nurse, Sister/Charge Nurse, Breast Care Nurse Specialist, Clinical Nurse

Neurological - Neuro Rehab units, Neurological wards, Community.

Endoscopy - Endoscopy nurses, Hospital & Clinics

Intensive Care - ICU/Critical Care/ITU, Critical Care Outreach, Staff Nurse, Senior Staff Nurse & CNS roles available
​
Locations
Locations of vacancies include: Greater Manchester, Leeds, Berkshire, Worcestershire, Bristol,Essex, Brighton, London, Edinburgh, Sunderland, Kent, Cardiff, Surrey, Norwich, Birmingham, Nottingham, Hull, Lincolnshire, Milton Keynes, Staffordshire, West Yorkshire, Wiltshire, Cambridge, Hertfordshire, Yorkshire, South London & London.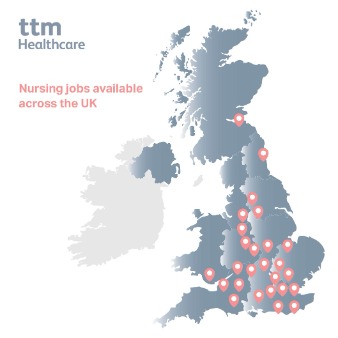 ​
Requirements
NMC Pin

Relevant experience required in relevant field of nursing
​
Benefits
​Benefits vary depending on role and location but can include:
Excellent Salaries

Holiday entitlement

Pension

Healthcare

GP services

Life Assurance

Season Ticket Loan

Eye Test

Childcare Vouchers

Gym Membership

Continued professional development

Discounts on retail

Free offsite parking
​
​
​
​