Are you an Operating Department Practitioner with a dream to re-locate to the UK to join England's largest NHS Trust? If so, this opportunity could be just for you. Read more to find out why Manchester University NHS Foundation Trust really does have it all here for you.
Interviews are available immediately for candidates with the right skills, experience and attitude. Register your interest today by using the form located at the bottom of the page.
A bit about Manchester University NHS Foundation Trust
At TTM Healthcare we are proud to have partnered with the largest NHS Trust in England; Manchester University NHS Foundation Trust. As England's largest NHS Trust, MFT are creating the most exceptional integrated health and social care system that will deliver the best possible results for the 1million+ patients who rely their services every year. Bringing together ten hospitals, managed clinical services and community services from across Manchester, Trafford and beyond, they champion collaborative working and a culture of continuous improvement, encouraging their 28+,000 staff to pursue their most ambitious goals. The organisation set standards that other Trusts seek to emulate – and in the process, their people benefit from a scale of opportunity that is nothing short of exceptional. MFT boasts a number of large Acute Hospitals offering a comprehensive range of general and acute services including Emergency Departments, comprehensive ranges of diagnostic services, a full range of outpatient, inpatient and day case medical and surgical services, cancer care, coronary care, obstetrics and paediatric services.
Roles Available
MFT has a range of roles on offer to support their range of Theatre services; these include:
Theatre practitioner

Scrub Practitioner

Anaesthetic Practitioner

Operating Department Practitioner (ODP)
Watch this short video of one of senior Theatre Nurses talking about what working in Theatres at MFT means to her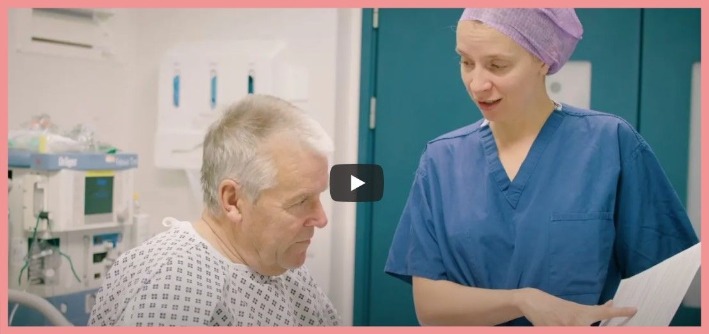 Requirements
Experience in relevant areas

A relevant Operating Department Practitioner or Theatre Qualification from your home country

An attitude that aligns with MFT's Values and Behaviours: Everyone Matters, Working Together, Dignity and Care, Open and Honest
Relocation Package
A generous relocation package is on offer to include:
CoS - £199.00

Visa - £232.00

Up to 6 weeks of accommodation. Plus Hotel Quarantine for those travelling from Red list countries

Flights – up to £350

Immigration Skills Charge - £3,000

Covid-19 Travel test kit ( for those coming from green and amber list countries) – up to £210

HCPC fee - £585
​
Rewards & Benefits:
MFT offers a unique and comprehensive benefits package, including:
Annual Leave:- On appointment 27 days plus public holidays. After 5 years' service 29 days plus public holidays. After 10 years' service 33 days plus public holidays.

NHS Pension Scheme

Comprehensive maternity, paternity and adoption leave schemes

Childcare Vouchers

Social and Leisure Activities

Children's Nursery

Summer Scheme

Flexible Working

Continued Professional Development​
Diversity Matters
As an organisation MFT is truly committed to being an Employer of Choice that recruits and develops staff fairly so that talented people choose to join, remain and develop within the Trust. Their aim as a Trust is to create a truly diverse workforce that is fully representative of all job levels and they therefore positively welcome applications from the diversity of population they serve. Equal opportunities is a key guiding principle to all MFT's work including their recruitment practices, providing equal access to all. To find out more about how important equality and diversity is to MFT click on the link: www.mft.nhs.uk/careers/work-here/equality-diversity/
F
ind out More about MFT
MFT has a dedicated Careers website that will enable you to learn lots more about the Trust, its culture and why it's a great place to work. Visit www.mft.nhs.uk/careers to find out more.
To help you make a more informed decision if MFT is the right Trust for you to re-locate to, we've added these links which will help you learn more about living in and around Manchester and the lifestyle. Click here to learn more: www.mft.nhs.uk/careers/manchester-life/
​​